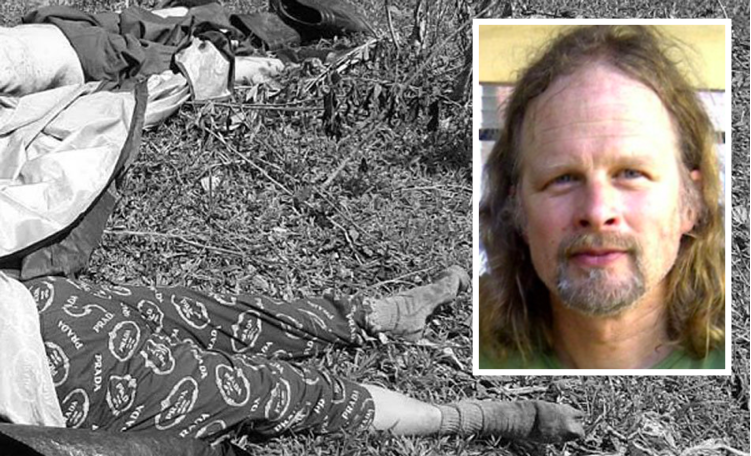 A Dutchman held hostage by Abu Sayyaf for seven years has been killed during a clash with government troops on Sulu Island.
It is believed that Ewold Horn was shot by one of his captors while attempting to break free during the firefight today (Friday, May 31).
Mr Horn was captured in February 2012 alongside Swiss wildlife photographer Lorenzo Vinciguerra. The pair had travelled to Tawi-Tawi island for a birdwatching trip. Mr Vinciguerra managed to escape in December 2014 after he killed one of his guards with a bolo, or machete.
Earlier this month, we reported on claims by a local police chief that Mr Horn had developed "Stockholm syndrome", and had begun to identify himself with the Islamic State-affiliated terror group. 
Sulu police commander Pablo Labra said: "We received information that he developed Stockholm syndrome and was spotted carrying a weapon."
However, this claim is at odds with the captive apparently seizing an opportunity to escape during the firefight, which broke out at about 7.30am near Patikul town this morning.
The fighting also claimed the life of one of the wives of Abu Sayyaf leader Radulan Sahiron. Eight other soldiers were also wounded in the battle, according to the military's Western Mindanao Command.
Major General Divino Pabayo, commander of an anti-terror task force in Sulu, said: "Horn was shot by one of his guards when he tried to escape from the Abu Sayyaf during this morning's gunfight. After an hour and thirty minutes of gun battle, troops recovered the remains of Horn and that of Mingayan Sahiron, the second wife of the Abu Sayyaf top leader."
The military could not confirm whether any soldiers had directly witnessed the killing of the Dutchman.
Maj. Gen. Pabayo, who described the 90-minute firefight as "ferocious", said six terrorists were killed and a dozen more injured. However, it remains unclear why only two bodies were recovered from the scene.
The Malacañang has today condemned the killing of Mr Horn. In a statement, presidential spokesman Salvador Panelo said: "We condemn, in the strongest terms, the death of Mr Ewold Horn, a Dutch national kidnapped and had been held hostage by the Abu Sayyaf Group since 2012.
"We express our deep condolences to Mr Horn's family and loved ones. We vow to pursue his killers to the ends of the earth until they are brought to justice."
Follow our Facebook page for daily news updates
…