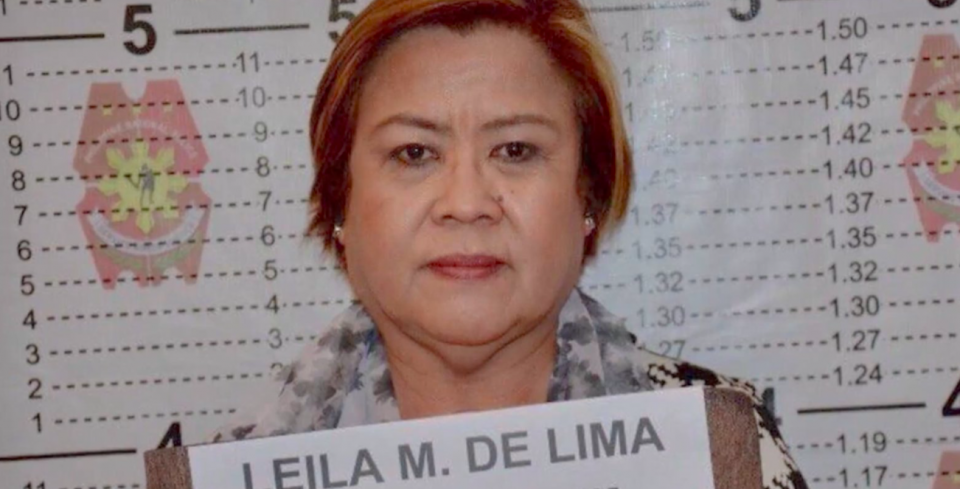 Jailed senator Leila de Lima has filed a senate bill to raise the age of sexual consent from just 12 years old to 18.
"In increasing the age of consent to 18 years old, the State is sending a message – loud and clear – the youth will be protected by all means and at all costs," she said in a statement today (Thursday, August 30).
"It is vital to delineate childhood from adulthood, and to take a second look at the choices we allow our children, despite the scarcity of their experience and wisdom to independently take."
According to De Lima — who is imprisoned at the police's Camp Crame headquarters facing drug-related charges — the United Nations Children's Fund (UNICEF) has expressed alarmed at the country's age of sexual consent being one of the lowest in the world.
In a 2015 report entitled "Analysis of Domestic Laws related to Violence against Children", UNICEF advised lawmakers to raise the age of sexual consent to 16.
The report read: "Consider raising the age of consent to 16 years for sexual activity occurring between young people under 16 years and adults or persons more than five years older. Consider expanding the definition of sexual acts that are criminalised below the age of consent."
Currently, rape is committed if a victim is under 12 years or is suffering from mental illness, according to Republic Act 8353 or the 1997 Anti-Rape Law.
Under this law, anyone having sexual relations with children below 18 years is penalised if it was done with force, threat or intimidation, or if they were more than 10 years older. 
For this reason, 12-year-old rape victims sometimes have to endure court hearings to prove they were sexually abused.
De Lima said: "It is imperative that we look into the realities that surround the Filipino youth.
"Allowing our children at the tender age of 12 years old to decide on their own whether the time is proper to engage in sexual intercourse would be like abandoning them blindfold in a tunnel of mazes." 
For foreigners in the Philippines, various legislation effectively pins the age of consent at a strict 18. 
For example, under RA 7610 — or the law on the special protection of children against abuse, exploitation and discrimination — any situation in which minors are in the company of an older, unrelated, person is considered prima facie evidence of trafficking and abuse.
The law states that it is illegal for "any person who shall keep or have in his company a minor, 12 years or younger or who is 10 years or more his junior in any public or private place, hotel, motel, beer joint, discotheque, cabaret, pension house, sauna or massage parlor, beach and/or other tourist resort or similar place… unless there are family ties or some other legal bond or obligation involved".
Follow our Facebook page for daily news updates
…