When will COVID-19 end in the Philippines? A Singaporean A.I. or Artificial Intelligence gave exact date predictions on when will the pandemic which infected more then 3 million in the world will come to an end for some Asian countries.
Filipinos, as well as the rest of the world, are waiting for that final day that everyone would wake up and deadly virus is gone. Scientists and researchers have different opinions on how and when would this global crisis would end.
Singapore University of Technology and Design or SUTD's projection could somehow give us hope to when the world would be free from lockdown.
The SUTD used A.I. or Artificial Intelligence technology and world data from Our World in Data to predict the end of coronavirus in some Asian countries, including the Philippines. The data they used include total confirmed cases, total deaths, new confirmed cases, new deaths, and population data of each country.
According to Mashable SE Asia, "by using an A.I. algorithm, SUTD is able to project the infection curve and generate dates on when it believes the virus pandemic will end for a particular country. It breaks down its projection based on a 97, 99, and 100 percent chance."
Also read: Only COVID-19 vaccine can bring back 'normalcy'- U.N. Chief
When will COVID-19 end in the Philippines?
The algorithm predicted the Philippines has a 97% chance of ending the outbreak May 12, 99% by May 23, and 100% by July 8, 2020. The projection seemed to be all over the place due to incomplete data given.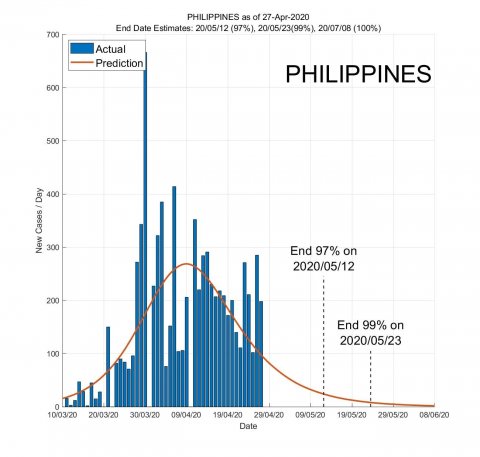 As of this posting, the country recorded 8,212 cases, 558 deaths, and 1,023 recoveries.
Singapore
The A.I. projected that Singapore has a 97 percent chance of seeing the virus end on May 9, 99 percent on May 15, and 100 percent on June 10.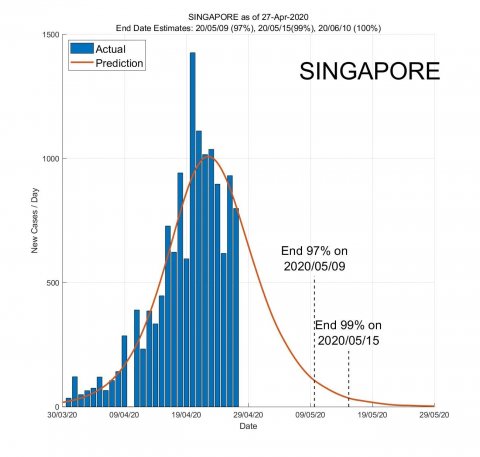 Malaysia
Malaysia might see an end to the new coronavirus on July 8, but they have a 97 percent chance on May 6 and 99 percent on May 19.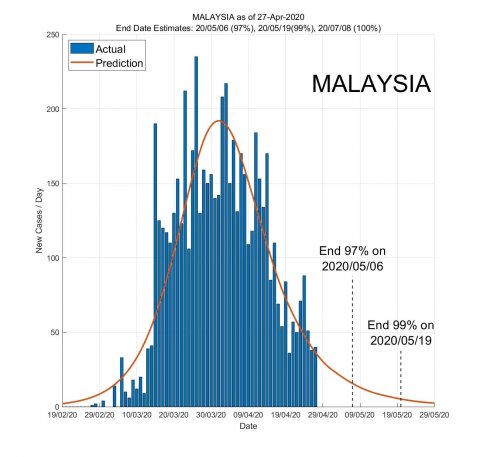 Indonesia
The A.I. projected that Indonesia, one of the Southeast Asian countries which have been hit hard by COVID-19, will recover only on July 30.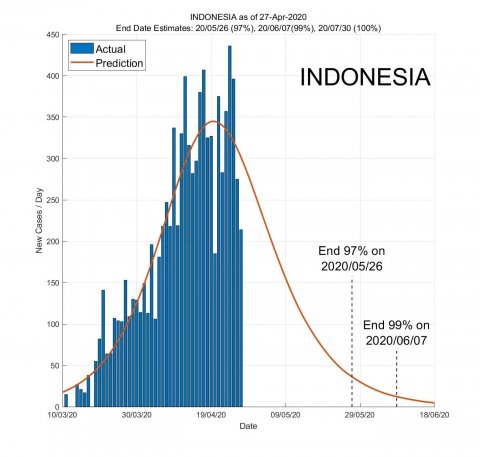 Vietnam
Vietnam is considered the best South East Asian country to have flattened the curve for COVID-19. It already lifted its lockdown and will resume opening of classes by May 11.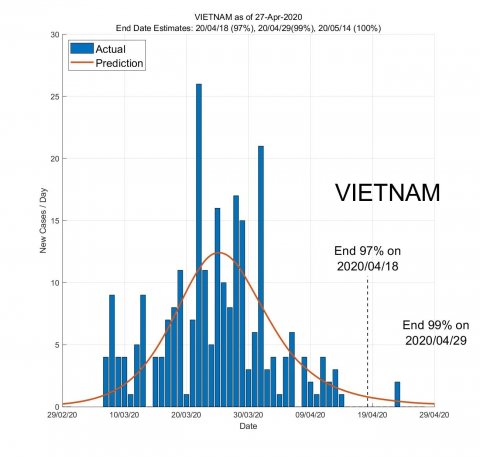 The algorithm projected that the country would be virus-free by May 14.