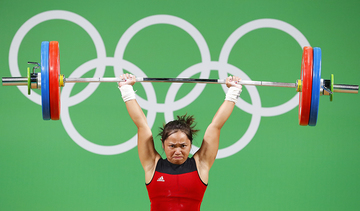 The Philippines has won its first Olympic medal in 20 years after Mindanao's Hidilyn Diaz finished the women's weightlifting category by powerlifting 200kg on Monday.
The silver medal is the Philippines' first since the 1996 Atlanta games when Onyok Velasco won the silver medal for lightweight boxing.
In the clean and jerk position, Diaz managed to clear 111kg on her first attempt – her second attempt took her to 112kg elevating her from bronze to silver.
Diaz, a native of Zamboanga City, is the first female athlete to win an Olympic medal for the Philippines.