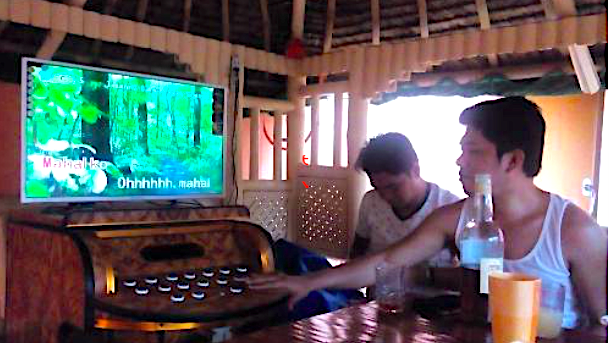 A House of Representatives committee hopes stop noisy homeowners — particularly those with blaring videoke units — from annoying their neighbours.
The House committee on public order and safety is pressing ahead House Bill 1035, which proposes to penalise noisy neighbours.
Authored by Congresswoman Angelina Tan, the bill aims to crack down on noise pollution caused by sound amplifying equipment in residential areas.
The House committee has now approved the creation of a technical working group to discuss proposals banning the use of videoke and karaoke systems in residential areas.
Rep. Tan described the problem as a health issue. "Noise causes difficulty in conversations," she said. "It interferes with sleep and negatively impacts certain kinds of work. 
"As a source of stress, it can promote high blood pressure and other cardiovascular problems as well as nervous disorders.
"The making or creation of excessive, unnecessary or unusually loud sounds from videoke/karaoke systems or other amplified audio devices beyond limits and at unacceptable levels during unholy hours causes serious discomfort and has created numerous complains and public condemnation as they are detrimental to public health, comfort, convenience, safety, welfare and prosperity of the general public." 
She stressed that the bill was in line with President Duterte's plan to imposing a 10pm ban on videoke/karaoke singing.
Under the bill playing or operating or permitting either action of any radio, CD player, television set, amplified musical instrument, loudspeaker, videoke or karaoke system, or other sound amplifying equipment shall only be allowed from 8am until 10pm.
Machines or devices audible at a distance of 50 feet away would be considered prima facie evidence of a violation.
Any individual or business entity found in violation could face a fine of 1,000 pesos or six months in jail.
Further offences would be met with both penalties in addition to the revocation of any relevant business licenses. If the violation is committed by a corporation, partnership, association or similar entity, the most senior officers would be held liable for the offence.