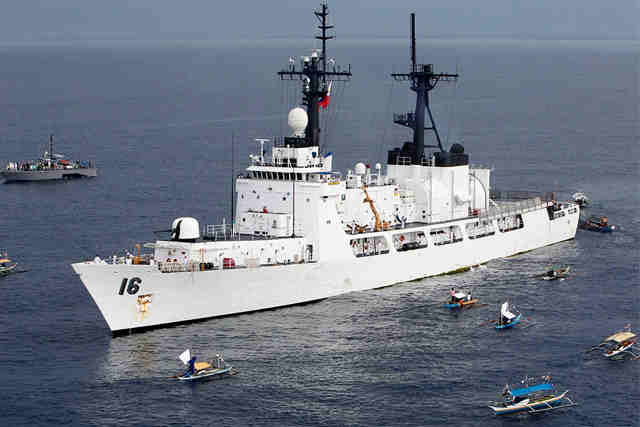 Two Filipino soldiers were commended yesterday for jumping into crocodile-infested waters in Darwin, Australia to save a Navy friend and comrade who fell overboard.
In the early morning hours of August 31, Marine Sgt Romeo Layagj and Navy Electronic Technician (3rd Class) Wilfredo Doce – both on board the Philippine Navy BRP Ramon Alcaraz, jumped into the dangerous waters to save an Australian sailor.
The BRP Alcaraz, with 180 crew members onboard, had been participating in naval exercises, dubbed KAKADU 2014, being held in Australia.
"During the course of Exercise KAKADU 2014, a meritorious act of courage and heroism was shown by two of our men by rescuing an Australian Navy (man) who accidentally fell overboard," Navy spokesman Marine Col. Edgard Arevalo said.
The saved Australian sailor was to go on board Royal Australian Navy (RAN) HMAS Newcastle when he fell into the water.