Back in May of 2013 a young pregnant wife was walking to her evening shift at a McDonald's restaurant in Logan in Australia. The young expectant mother, originally from Baroy in Lanao del Norte was callously attacked, raped and murdered by then 17 year old Andrew Burke in an apparently random attack.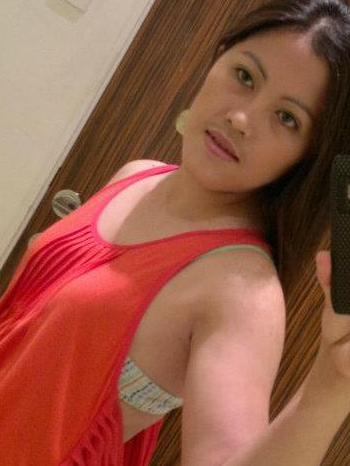 Burke was drunk at the time of the extremely violent attack which involved Mrs Ryther being dragged across the bitumen, stomped on, sexually violated and eventually strangled to death. Mr Burke was convicted of the murder and rape in September of this year and sentenced to 20 years in prison for the crime.
Joan was three months pregnant with baby Camile and the young family were looking forward to a good life in Australia's sunshine state. Life changed forever for Cory that day. Things only got worse when he decided to return to the Philippines with his wife's remains with a view to building a house in the community where she was from and making a positive contribution to her family in her memory.
Mr Ryther solicited donations from people in Queensland before he came back to the Philippines, partially for the costs of transporting the body and partially to renovate her mother's house. Mrs Ryther, like so many people  working overseas had been regularly remitting some of her earnings in Australia to her family and Cory wanted to make sure that his in laws were financially taken care of in her absence.
In all Mr Ryther raised a total of $16,000 Australian Dollars ($12,000 USD). He then made good on his promises to bury Joan on home soil and set out to renovate the shack which his mother-in-law lived in. Soon after his arrival in the Philippines he was convinced to build her an entirely new home, which he did.
Mr Ryther eventually also decided to build a property for himself in Baroy so that he could do what so many of us do and take advantage of the lower cost of living while also being able to make a positive financial impact on Joan's family.
Upon his arrival in the Philippines, his brother in law agreed to give him a plot of land and volunteered to "project manage" the various renovations and construction projects while Cory returned home to his native Canada to spend time with relatives.
The project management arrangement included Cory regularly transferring money from his account in Australia, directly to an account in the name of his brother in law for the purchase of materials and payment to workers.
Costs soon skyrocketed and when Cory returned to the Philippines he discovered that the "project manager" had been helping himself to the money. While the renovations to Joan's mother's property had been completed, her brother had also built himself a home, a piggery, a gymnasium and various other buildings on the property.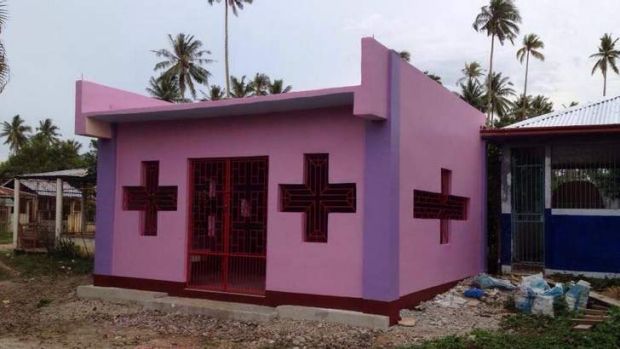 Understandably upset Mr Ryther then confronted her brother and that's when things turned potentially lethal. A person that he had treated as a brother, a member of a family that he had tried to help went crazy and started yelling at workers and Mr Ryther as well as firing off shots from his gun.
Mr Ryther then fled the Philippines in fear of his life. Unfortunately this is not an isolated case and it raises some very interesting questions for foreigners who are in relationships with Filipinas when it comes to how best to interact with the inevitable financial responsibilities of having extended family members in straitened circumstances.
All in all Cory lost about $250,000 Australian dollars ($190,000 USD), which is a huge amount of money for construction in the Philippines and I'd say without question that construction and business ventures were not the only directions in which funds were diverted. It's pretty clear that naivete combined with grief and a desire to help were what underpinned his decisions. He did escape the Philippines with his life, which is not always the way things pan out for "strangers in paradise".
It is one of the biggest questions that foreigners have to ask themselves when they make a decision to either personally move to the Philippines or to support family members in the Philippines. It doesn't take much money to appear wealthy here and it's also very easy to end up being a target, especially if your partner comes from a large and relatively impoverished family.
In the case of Mr Ryther he learned a lesson that many foreigners engaged with the Philippines learn very early on. Under no circumstances trust anyone with your money, had Cory elected to stay in the Philippines and make sure that his money was spent appropriately there is every chance that things would not have gone wrong.
It was once things got out of control and he tried to turn off the faucet that things became difficult. Unfortunately he was taken advantage of at an extremely difficult time in his life while grieving for the loss of not only his spouse but his unborn child.
He made an unfortunate assumption that her family would not take advantage of the situation as they were also mourning a sister and daughter. One hell of a way to learn a very difficult lesson but perhaps a cautionary tale for others who may be considering a relationship with a Filipina.
Follow our Facebook page for daily updates
Often people don't escape with their lives, watch the story of Steve Davis below: