Keeping fit is a huge benefit for your own health on many different levels. 
If it has been a while since you have had a decent workout, though, it can be difficult to get yourself into a good routine or to keep track of how well you are doing.
Luckily, Strong – Workout Tracker has some great, easy-to-use features that will help you get into the swing of things. Let us take a look at this app below.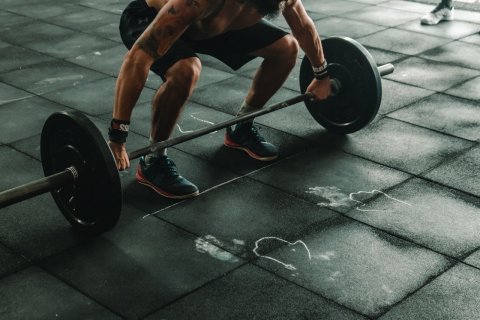 Features of
Strong – Workout Tracker
The main use of Strong is keeping track of your workouts and your gains. As such, the app provides you with plenty of functionality to achieve just that.
Chart It All
Strong can provide you with plenty of great infographics to help you visualize your progress.
These charts can track your body weight and body fat percentage, as well as other measurements of your own choosing.
Set And Keep Track Of Personal Records
With Strong, you can set new records and keep track of old and existing ones. Your records can include how many reps you do per minute, how much weight you can lift, or how heavy or light you want to be.
Screen Modes
Strong includes Light, Dark, and Black modes to suit your mood. Whatever you are feeling when you work out, you can reflect in the app's interface.
Cloud Syncing
All your progress can be uploaded to the Cloud so that you will always have access to your data. The app also integrates well with other fitness programs, such as Apple Health and Google Fit.
General Tips
The app is very easy to use, and there is not much room for confusion. However, there are some features that we would suggest all users should take advantage of.
Here are a few tips to help get you started with Strong.
Set Goals
First, set some goals for yourself. When you are just starting out, it can be hard to stay motivated. With Strong's goal-tracking feature, though, you can always check your progress.
Start small, and before you know it, you will have achieved your goal. That could be just the incentive you need to get yourself into a good routine.
Black Mode
Next, set the app into the Black Mode. Of course, your approval of the app's visuals is subjective, but with its clean UI, the visuals lend themselves well to the Black Mode. This makes things even clearer.
Sync The App
Lastly, be sure to take advantage of the app's Cloud-syncing tool. This will enable you to access your personal data and progress no matter where you are or what device you are using.
Who Should Use It
Strong can and should be used by anyone looking to improve their fitness levels. The app's clean UI and simple yet excellent features make it great for anyone who needs to quickly and easily get into the swing of things.
In addition, people with existing workout routines still may be able to find use in the app. After all, the app does have helpful fitness tracking features.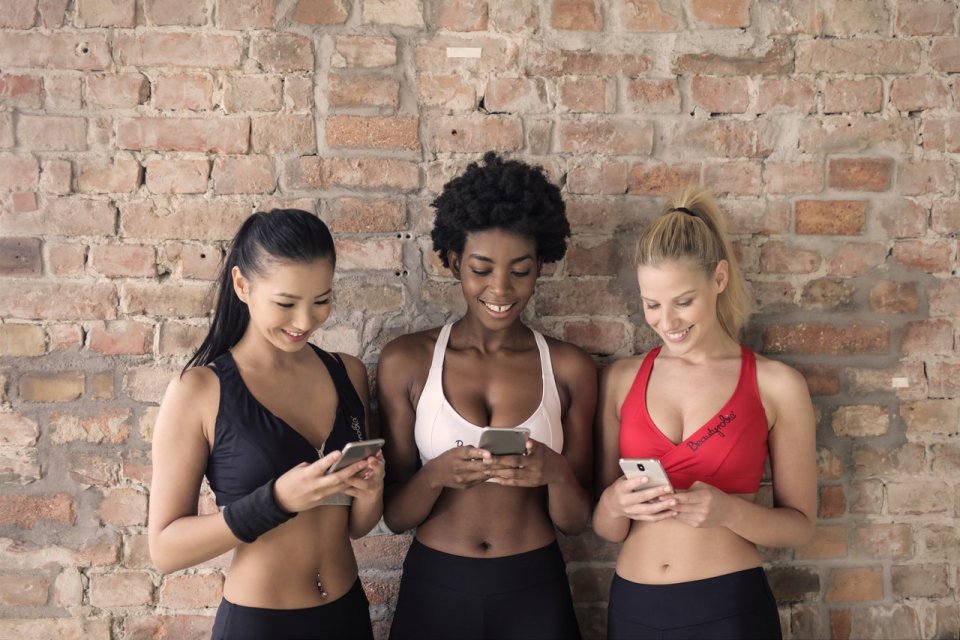 iPhone And Android Compatibility
We chose Strong as the best fitness-tracking app partly because it is available on both iOS and Android operating platforms. Whether you use iPhone or Android devices, Strong is here for you.
Pros
Simple functionality makes it easy to use

Clean, uncluttered UI

Access to infographics

No monthly or yearly fee

Cloud-syncing allows access to your account wherever you go
Cons
Definitely a lot more "basic" than other apps, in terms of functionality

UI tends to look better in the Dark or Black modes
How To Download
Strong – Workout Tracker can be downloaded from the company's website or from the Google Play Store and Apple Store. 
Another reason for picking Strong as the best fitness tracker is its price – or, more appropriately, the lack thereof. Strong and all of its features are absolutely free.
How To Use It
The first thing you will want to do is make sure that you enable Cloud-syncing. This will allow you to access your records and progress on more than one device anywhere you go.
Next, you should set some goals for yourself, which can be done by selecting the "Measure" tab in the app.
Lastly, under the "Profile" tab, you will find all the charts related to your personal progress and workouts.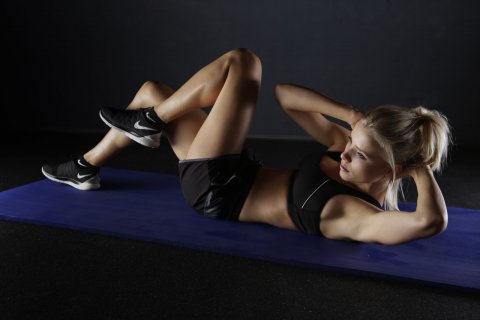 Summary
Strong – Workout Tracker is an excellent tool for those just getting started in regards to improving their fitness. More experienced people may find the app lacking, however.
Still, with its clean UI and brilliant infographics, Strong would make a welcome addition to any app library.