In most cases, parents don't like the idea of handing over a smartphone or tablet to their kids. Parents are always concerned about the content they are accessing and the things they are interested in. 
If you are one of these parents, you can use the most effective child phone tracking apps. The mSPy is one of these apps.
It helps you to keep an eye on the online or offline activity of your child. To know more about this app, just continue reading.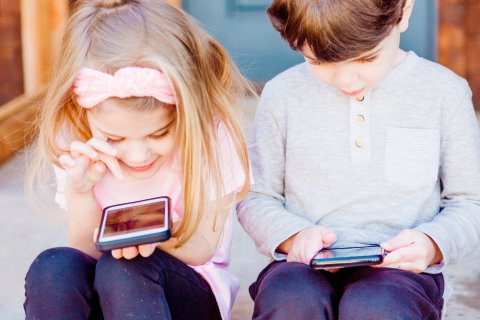 Features of mSpy App
mSpy is a mobile tracking app, which you can install on your kid's mobile device. It allows the parents to monitor and track almost every activity performed through their kid's smartphones. 
For instance, you can keep track of phone calls, instant messages, social media activity, locations, and more. After installing the app, it becomes invincible. 
As a result, your kid won't even know that you have installed mSPy on his/her phone. You can see exactly what your child is doing and to whom he/she is frequently texting.
The app relies on GPS tracking to track the location of your child's phone. Apart from monitoring the activity of your child on social media sites, it is also possible to access the emails.
Furthermore, you can also take a look at the videos and photos stored in your kid's device. Additionally, you can even know what type of websites they are visiting.
You can create a list of specific keywords like "sex," "drugs," and "guns" within this app. This will serve to activate the app's alert feature whenever your child tries to enter any of the keywords in the search query. 
Even if your child uses these keywords in any chats, texts, or emails, you will get the notification via email. Not only this, but you can also block the apps and websites that you don't want your kid to visit. 
Furthermore, it is also possible to check the list of apps installed on your child's phone. You can also take advantage of the unlimited device change feature of mSpy.
You can install the mSpy app on different devices by uninstalling the app on the existing device. Meaning thereby, you can install this app only on one device a time.
Who it's Suited to
This app is a viable choice for parents who want to track their kid's phones.
Although this app offers some of the best features, it won't be a good choice if you aren't interested in paying for the subscription charges. 
Cost
The app isn't free, which means you have to buy a subscription plan to use it.
The basic plan costs you $29.99/month. However, if you want to subscribe yearly, it would cost $99.99. 
Pros
It doesn't require root access to your devices for its installation. 

You can frequently add new devices on the mSpy app by deleting the ones that were previously added. 

You can run this app in invisible mode, which means your child won't be aware of the fact that you are monitoring him or her.

Offers specific keyword alert feature

Gives you the ability to see all the photos and videos stored in your child's phone 
Cons
Physical access is required if your child owns an Android smartphone

Premium feature of mSpy requires rooting access
How to Download
To download and install mSpy, you need to visit the mSpy website. Once there, you need to select the subscription plan.
Once done, you need to pay for the chosen plan and check your email for installation instructions. Now you can download and install the app on your device.
The control panel of this app is visible on the parent's devices or computer. From here, you can track almost every activity performed on your kid's phone.
Furthermore, you can also track the location of your child's phone.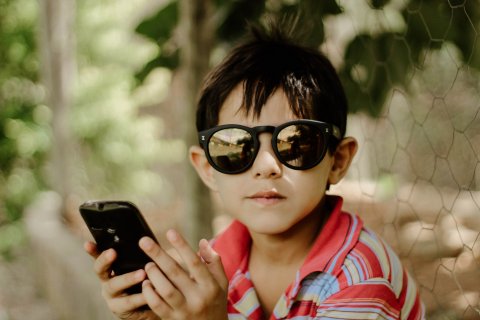 Summary
mSpy tends to be an ideal mobile tracking app, which serves the purpose well for monitoring your child's phone. The list of features offered by this app is exhaustive.
Some of these features include website tracking, access to calls, message records, and keystrokes typed. 
You can even block any app or website that isn't suitable for your child. In short, it's a user-friendly app, which comes with a highly intuitive interface.