Losing weight is never easy, and it becomes especially difficult when you can't monitor your progress and set goals based on the results. 
That's why app developers have created a smartphone app that lets you track not only your calories but several other factors involved with weight loss, as well. 
In this article, we'll be breaking down MyFitnessPal, which is one of the more popular apps on the market right now.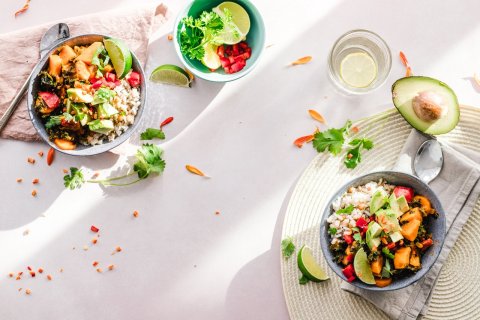 Features
MyFitnessPal is more than just a calorie counting app. It provides a wide variety of features to help you meet your weight loss goals. Next, we will discuss a few of the key features.
Food Analysis
MyFitnessPal helps you learn about the foods you choose to eat. For example, the app can give you insight into how many calories a few slices of pizza contain, as well as if that amount is more or less than what is necessary for a meal. 
Nutrient Dashboard
The nutrient dashboard conveniently provides a list of what nutrients you are missing for the day. It also shows your progress toward achieving your current nutrient and calorie goals. 
Macronutrients
The quick-add feature allows you to add carbs, fats, and proteins quickly, the same way you would add calories to your food diary.
This is useful for folks who are more concerned with their macronutrients than their overall calorie goal.
Calorie Goals
Of course, we couldn't discuss a calorie counter without mentioning the calorie goal feature. MyFitnessPal will generate a calorie goal that suits the rate of weight loss or gain that you want to achieve. 
Fitness and Nutrition Plans
The app features curated plans that encourage you to achieve your goals. These can be things like learning to eat more sustainably or walking 10,000 steps. 
General Tips
The first and most important tip we have for using MyFitnessPal is this – track everything. Getting into the habit of tracking everything will help you be more consistent in achieving your goals.
How are you going to know what your next calorie goal needs to be if you aren't recording the calories you're eating now?
You should also set realistic goals, or you will run the risk of being bummed out when you aren't achieving the goals you have set. Be honest with yourself, too – every snack you have could set you back.
Who Is It Suited For?
This app is not only for those who are looking to lose weight. In fact, MyFitnessPal is also excellent for those who need or want to put on a couple of pounds and want a way to do so healthily and consistently. 
Thanks to the app's enormous food database, folks who want insights into every single piece of food that goes into their mouths will find MyFitnessPal very useful.
You'll also have to be honest with yourself if you want to use this app effectively, as it relies on recording your own caloric intake. 
Best Uses and iPhone/Android Compatibility
At its core, MyFitnessPal is a calorie tracking app. As such, it's best used for monitoring the number of calories in the foods you choose to eat.
It will show you how you can make adjustments to those foods to achieve a healthier lifestyle. 
In terms of compatibility, iOS users will need a device with iOS 12.0 or higher and watchOS 2.0 or higher. Android compatibility will vary depending on your device. 
Cost
MyFitnessPal is completely free to download and use, but there are premium plans available that unlock additional features that let you track your food and exercise.
MyFitnessPal Premium costs $9.99/month or $49.99/year. 
Pros
Very large food database

Extremely user-friendly

Great input controls

Compatible with a wide variety of devices

Can be integrated with other apps
Cons
Additional content is not very exciting

Can sometimes be overwhelming
How To Download
To download MyFitnessPal for your Apple device, find and open the App Store and search for 'MyFitnessPal' using the search bar.
Press the install button and wait for the download to complete. When it's done, you will be able to access the app from your home screen.
Android users will need to open the Play Store and search for 'MyFitnessPal' using the search bar.
Tap the install button and start the download. Once the download has completed, you can access MyFitnessPal from your home screen or App Drawer.
How To Use
Once you've created and registered your MyFitnessPal account, you'll be able to start tracking your caloric intake and the foods you eat.
You will also be able to access the rest of the features that the app provides. As you track, you will receive more info about your eating habits and how you can make healthier choices. 
MyFitnessPal also helps you better understand the impact that exercise has on achieving your goals.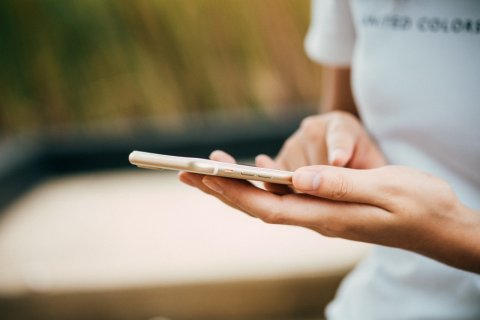 Summary
MyFitnessPal is often labeled as one of the best calorie counting apps out there, and it's clear why.
With the variety of features available and the huge food database, there's no reason not to download MyFitnessPal to help you reach your health goals.