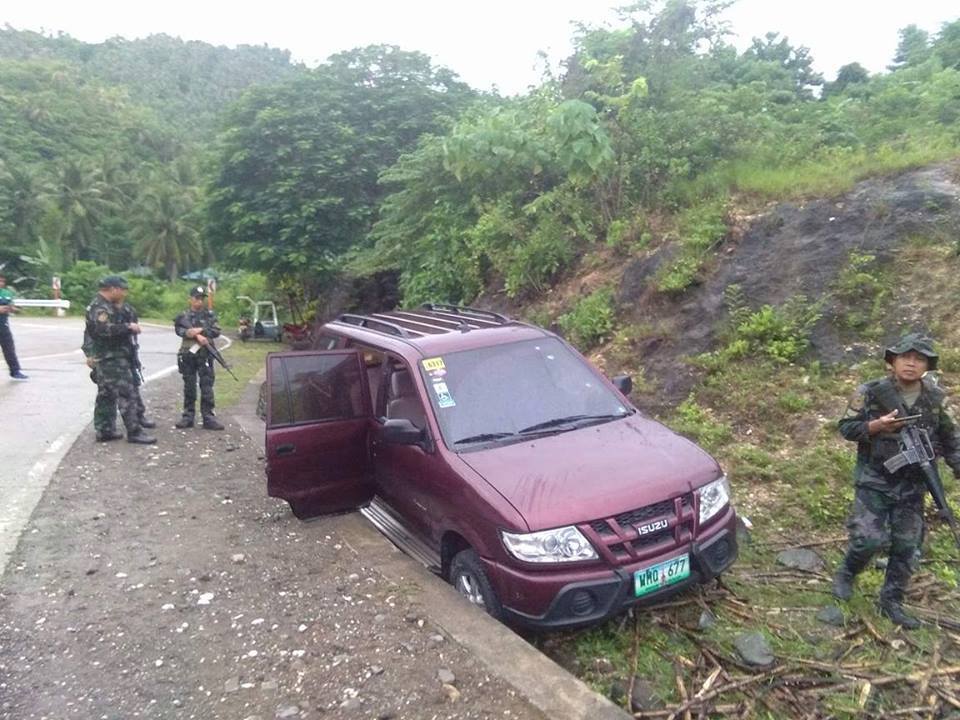 A Swedish couple and their Filipino driver were shot and injured in an ambush by suspected communist rebels today (Tuesday, October 3).
Karl Christer Arvidson, aged 48, Juliana Eeiko Palmero, 42, and their driver Jason Tumayao came under fire on the national highway near Cauayan town in Negros Occidental shortly after 1pm.
It is believed the attack was mounted by members of the New People's Army (NPA).
Lieutenant Colonel Antonio Tumnog, commanding officer of the 1st Negros Island Geographical Battalion, said he believed that the intended targets of the ambush were local police officers who were responding to a reported robbery in the area.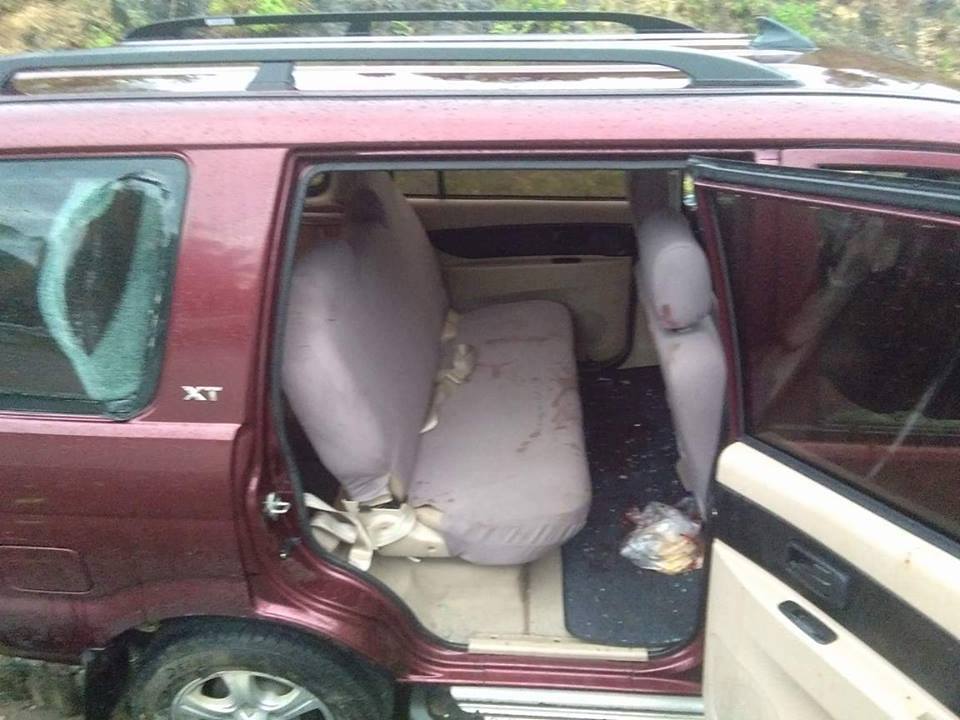 He said five officers were on the way to the scene of the alleged robbery in a police vehicle. However, following behind was the Isuzu Crosswind driven by Mr Tumayao with the two Swedish passengers.
Initial investigations suggest the suspected NPA rebels attacked the wrong vehicle, injuring all three aboard.
After the initial shooting, the five police officers engaged the suspected rebels in a firefight that lasted about 30 minutes.
Hunt for gunmen continues
By this stage soldiers under Lt. Col. Tumnog's command arrived on the scene and the gunmen fled.
Ms Palmero was hit in the left shoulder, while Mr Arvidson sustained a gunshot wound in his left wrist.
Mr Tumayao suffered wounds to the left side of his face, stomach and left thigh.
The victims were immediately taken to the Zayco District Hospital in Kabankalan City and eventually to VAMC Sanitarium in Bacolod City.
Pursuit operations against the gunmen are ongoing.
Police spokesman Superintendent Gilbert Gorero said there were no casualties among the police.
Eyewitnesses who observed the withdrawal of the armed group said that at least one of them appeared to be wounded.
CAUAYAN AMBUSH. LESSON LEARNED.Gina-dayaw ni Negros Occidental Police Provincial Office (NOPPO) director, Police Senior Superintendent Rodolfo Castil, Jr. ang kaisog sang lima ka pulis nga katapo sang Cauayan PNP nga WALA nag-atras batok sa mga masobra sa 30 ka mga armado nga grupo. Suno kay Castil nga tuman sa karon ang paghalong sang kapulisan sa mga set up scenario nga gina-himo sang pila ka rebelde nga grupo kaangay sang natabu sa Guihulgan City. *************************************************************************5 VS 30Pasado alas 12:50 sang nag-responde ang mga katapo sang Cauayan PNP sa isa ka reported attempted robbery sa Brgy. Lina-on sa diin isa ka foreigner ang gina-alegar na-biktima.Naglakat naman ang mga kapulisan bangud nga ila nalang ulayhunon ang pagkuha sang isa ka wanted person sa syudad sang Sipalay. Ang sakay sang Mahindra Police Car amo sanday: SPO1 Jeorge Anthony Lorrenton, PO3 Turk Libo-on, PO2 Thom Amable Mamigo, PO1 John A. Mabayag kag PO1 Sunny Boy Llena.Apang pag-abot sa mga pulis sa Sitio Buta, Brgy. Caliling, ini sila ang ginpa-arakan luthang sang indi magnubo sa 30 ka mga armado nga lalaki. *************************************************************************ON-SITE ACCOUNT.Suno kay Kagawad Erlinda Doremon nga WALA napuruhan ang police car bangud nga nag-overtake naman ang isa Crosswind nga may sakay nga foreigner padulong sa syudad sang Sipalay. Pilason naman ang driver sang Crosswind kag ang sakay sini nga duwa ka Swedish National.Samtang, wala naman nag-atras ang mga pulis kag nagbato naman sa armado nga grupo kag nag-engage sa firefight nga naglawig naman sa tubtob sa 20 minutos. *************************************************************************RECEIVED CALLS NEEDING POLICE ASSISTANCESuno sa hepe sang Cauayan PNP – Police Chief Inspector Gary Allan Resuma, nga naka-baton na sila sang tawag sa mga nagliligad nga adlaw angot sa pila ka scenario nga kinahanglan sang police assistance. Apang, gina-verify gid sang mga pulis ang nagabaton nga tawag sa diin INDI naman ini matu-od.Dugang pa ni Resuma nga ginapahog pa sila sang mga CALLERS nga e-reklamo sa Ombudsman bangud nga kadugay sa ila mag-responde. *************************************************************************UPDATES AND RECOVERIES.Padayon naman nga gina-bulong nga mga pilason nga sakay pribado nga salakyan nga nakilala naman sanday: Karl Chister Arvidson, 48 yrs old, Juliana Palmero, 42 yrs old kag Jason Tamayao (driver).Samtang, narecover naman ang mga empty shells sang M-16 armalite rifle kag AK-47 nga nakuha gikan sa gin-plastaran sang mga armado. Sang temprano pa lang may nakit-an nga APAT ka lalaki nga naga-edad 18-20 anyus. *************************************************************************SUBJECT TO BE CONFIRMED.Padayon pa gina-verify sang ang report nga may yara sang na-ulamid nga driver sang traysikol sang natabu ang ambush. Base man sa pila ka residente sa lugar, nga may napilasan nga tatlo tubtob apat sa bahin sang mga rebelde. IMPORTANT.WALA sang may na-patay ukon napilasan sa mga katapo sang CAUAYAN PNP.

Posted by DYHB Tatak RMN Page on Tuesday, October 3, 2017