The class will be suspended at all levels, public and private, as well as work in government offices in Tacloban City on November 8, Friday, in commemoration of the 6th super typhoon yolanda Anniversary.
Tacloban City Mayor Alfred Romualdez signed the executive order.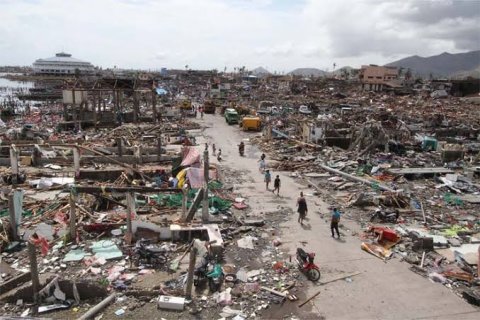 Activities will be held in the city on Friday to commemorate the time Yolanda hit the province and to remember the lessons learned by the residents after the disaster.
Government offices in charge of peace and order, emergencies, health, traffic flow, and disaster management will remain open.
Romualdez, in turn, allowed the private companies to decide if they will suspend work on their premises.
President Rodrigo Duterte to attend Super typhoon Yolanda anniversary
The City Tourism Operations Office said President Rodrigo Duterte would also participate in the event together with other foreign dignitaries, national officials,  and representatives from various non-governmental organizations.
The President will also lead the inauguration of a water system in resettlement sites for victims of Super Typhoon Yolanda.
"The City Government is opting for a low key, yet meaningful commemoration of the Yolanda anniversary that will highlight the efforts of the local government unit in providing the much-needed social services to the Yolanda-affected communities," said Henry James Roca of the City Information Office.
Meanwhile, the House Bill 4960 or the "Yolanda Commemoration Day" has been approved on second reading.
"This bill is intended to be a fitting tribute to the memory of all who died in the disaster and to salute the selflessness of all volunteers and organizations who took part and contributed in the recovery and rehabilitation efforts of the communities affected by the typhoon," said Tingog party-list Representative Yedda Romualdez who sponsored the bill.
If the bill would be passed into law, November 8 will be a special non-working holiday every year in Eastern Visayas to honor those who lost their lives during Yolanda.
"The pain caused by Yolanda is somewhat negated by the phenomenal opportunity to be able to build back better, given the overwhelming support that comes our way in many forms — humanitarian aid for immediate disaster relief, funding assistance for rehabilitation and recovery projects, and even technical assistance willing to be shared by experts on understanding better the disaster that hit us and preventing another one from hitting us in the future," added Romualdez.