During her two years on the run, Liezyl Margallo (AKA Shannon Carpio) enjoyed a glamorous lifestyle, living in a high-end apartment and consorting with wealthy foreigners. Those who met her could be forgiven for never suspecting her monstrous past as partner in crime to vile child abuser Peter Scully. Here the Cebu Daily News investigates how the sadistic torturer managed to hide in plain sight: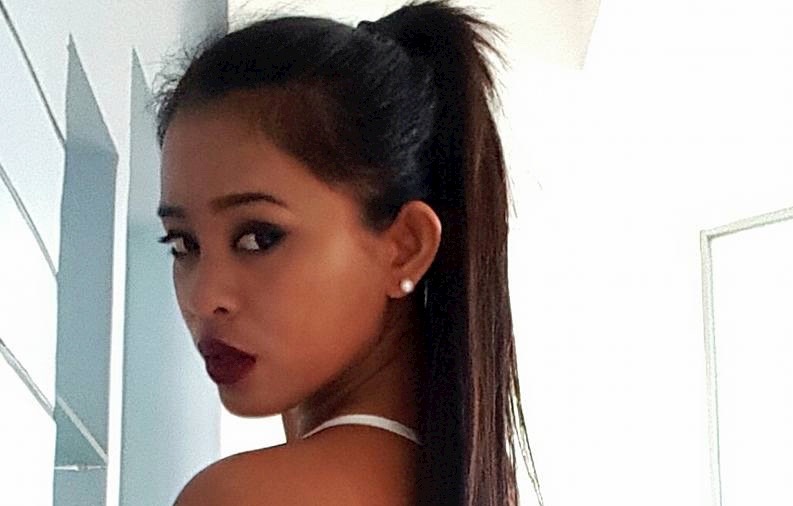 Barely a year ago, Liezyl Margallo (AKA Shannon Carpio) lived a fancy life, enjoyed the comforts of a high-end condominium and was a regular fixture in one of the city's top workout fitness centres.
She also attended parties and travelled from one place to another. This was despite being the subject of 16 arrest warrants issued by two trial courts in Cagayan de Oro City.
She hid her identity behind the name "Shannon Carpio" and yet was confident enough that no one would catch on, posting photos of her travels, at one instance in a skimpy bikini and her back turned to the camera for a topless shot on a white expanse of a beach, that has become the cover of her public Facebook page under the name Shannon Carpio.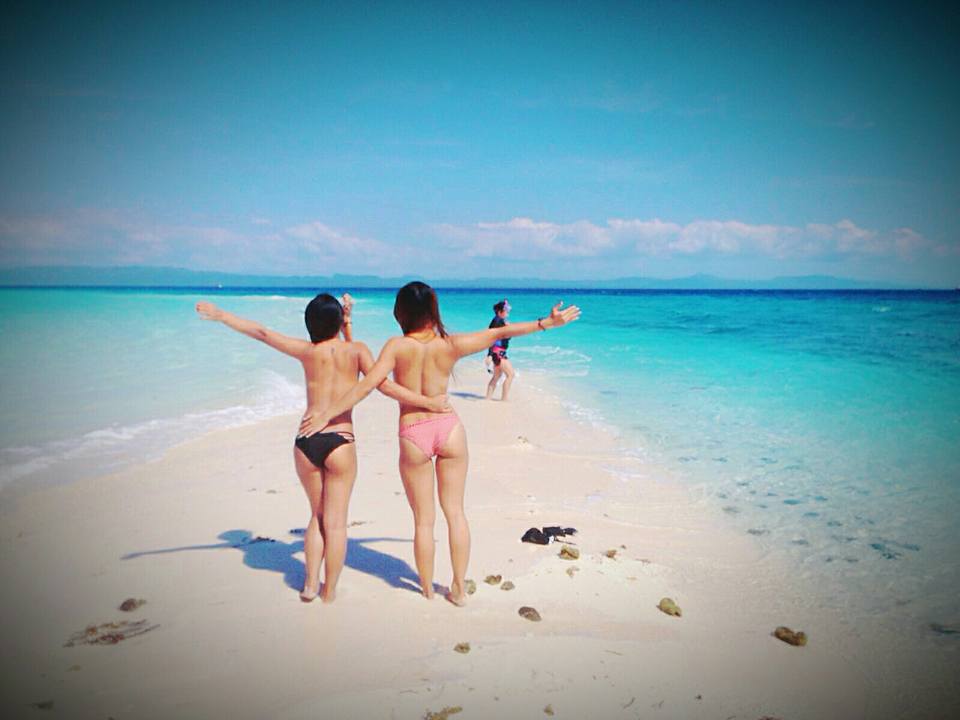 Just two weeks ago, she hosted a Sinulog party and had even planned foreign holidays.
Good life ended
Last Wednesday, however, the good life that Margallo lived ended. She was arrested by NBI agents on Malapascua Island, off Cebu. She was charged with sexually abusing and torturing at least nine young children, one of whom died.
But shortly after her arrest, in what seemed to be a direct contrast to the actual life she lived while hiding from authorities, she claimed before an NBI agent that she longed to change her life.
Talking to a female official of the NBI-7 on Thursday, the 23-year-old woman expressed remorse for maltreating children.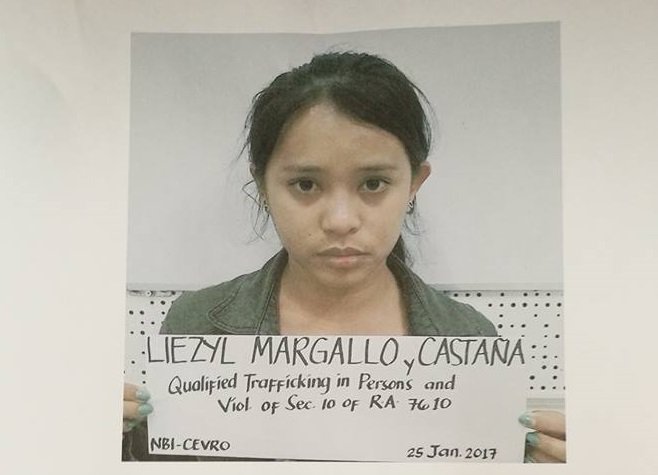 "I sat down with her and she told me she regretted everything she did to the kids," lawyer Janet Francisco, head of the Manila-based NBI Anti-Human Trafficking Division (AHTRAD), told Cebu Daily News yesterday.
"She was planning to move out of the Philippines to start over again in another country," she added.
Escaping the shadows of the past
But escaping from the shadows of the past, Francisco said, isn't a simple walk in the park.
"She has to answer for everything she committed against the children. Inasmuch as we pity her, justice must be served," said Francisco, who helped arrest Margallo.
Escorted by agents, Margallo was flown to Cagayan de Oro where she will face charges along with Peter Scully. The Australian was arrested in Malaybalay, Bukidnon, in February 2015.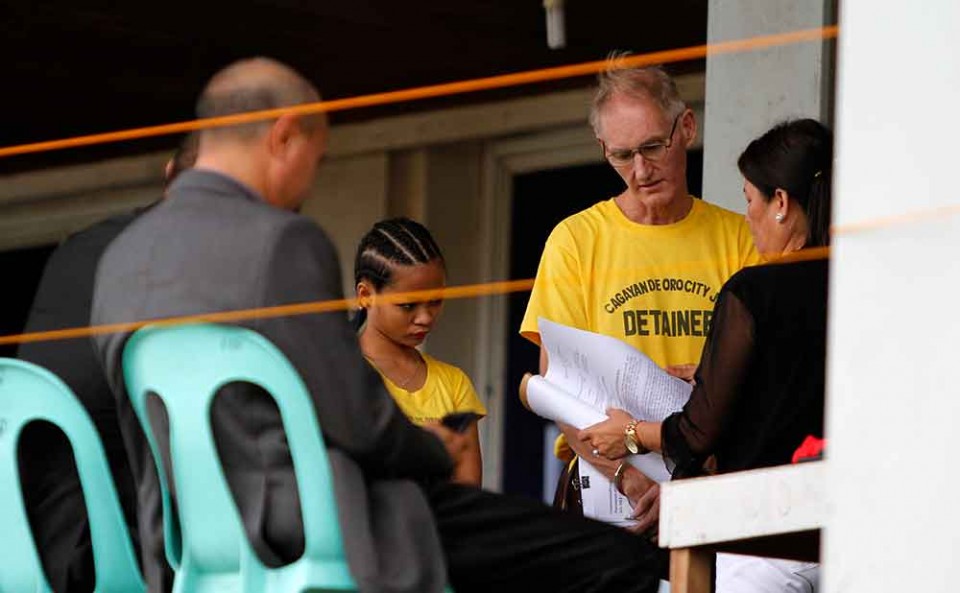 Scully and Margallo were accused of luring female street children into their care with a promise of a good life. Instead they put them in front of video cameras and filmed as they were tortured and abused. One girl, a 12-year-old, ending up dead when kitchen knives were inserted inside her private parts. These sadistic child pornography videos were sold to perverts across the world for US$10,000 per live streaming.
16 arrest warrants
They are facing criminal charges for violating Republic Act 9995 (Anti-Photo and Video Voyeurism Act of 2009), RA 9610 (Special Protection of Children Against Child Abuse, Exploitation and Discrimination Act) and RA 9208 (Anti-Trafficking in Persons Act of 2003).
NBI agent Patricio Bernales, who accompanied Margallo to Cagayan de Oro City, said she was presented before Judges Evelyn Nery and Richard Mordeno of the Regional Trial Court Branches 19 and 22 who issued the 16 arrest warrants against her. Margallo was then sent to the Cagayan de Oro City Jail.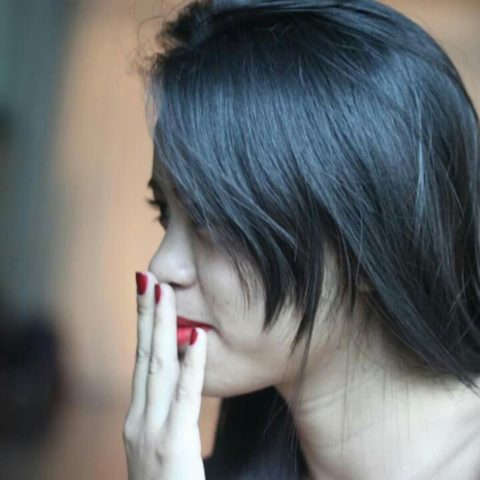 Before her arrest, Margallo rented a condominium unit in Cebu City for 13,000 pesos a month. She had a gym membership in a posh hotel and travelled to local destinations like Bohol. On the side, she was a tour guide who also provided sex for foreign travellers, the NBI said.
Living with Shannon Carpio
A female friend, who knew her as Shannon Carpio, said they lived together in an upscale condominium. However, she never imagined she was involved in such a crime since she was "so sweet and innocent."
"She lived with us for a while and we met every day. She was so sweet and innocent. We became good friends. I just didn't realize she's a criminal," she told Cebu Daily News.
The woman friend said Margallo had claimed that her father is a policeman while her mother works as a social worker in Cagayan de Oro City.
She said "Shannon" openly talked about a Peter Scully as her boyfriend who would not let her work, without knowing that the person had actually been arrested and jailed in Cagayan de Oro City in 2015.
Married to a Frenchman
"She (Margallo) said she just wanted try to live here and she was not allowed to live in CDO because her parents won't let her see Peter because she's married to a French guy," she said.
She refused to identify Margallo's French husband but revealed: "She (Margallo) got married with the French guy in Cagayan De Oro but (he) left the country to work," she said.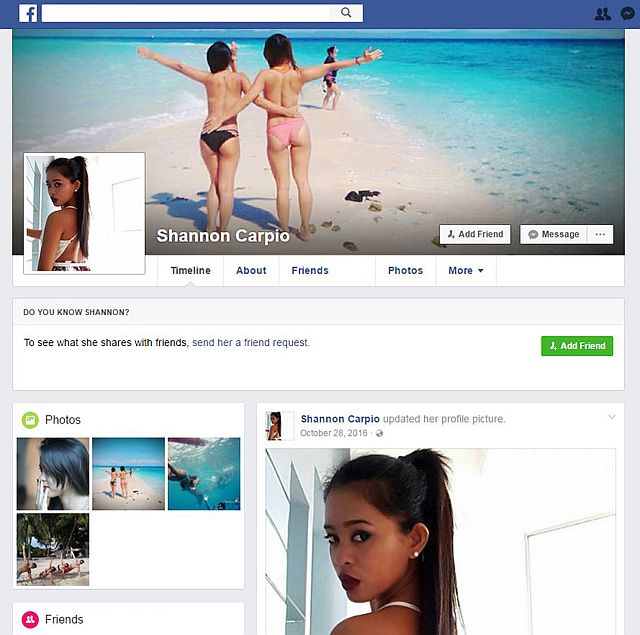 According to her, Margallo was open about her relationship with Scully despite being married.
She and Margallo had traveled in Cebu and Bohol, staying in posh hotels, with Scully reportedly footing the bills.
Glamorous lifestyle
She said that Margallo even invited her to travel abroad this year with all expenses to be supposedly paid by her and boyfriend Scully. Entero said they planned to go to Hong Kong and Thailand.
She recalled how they played sudoku together, watched movies, play Clash of Clans (COC), ate, slept, and went to the beach.
Two weeks ago, she said Margallo invited her to Sinulog party, but she declined because she was not interested.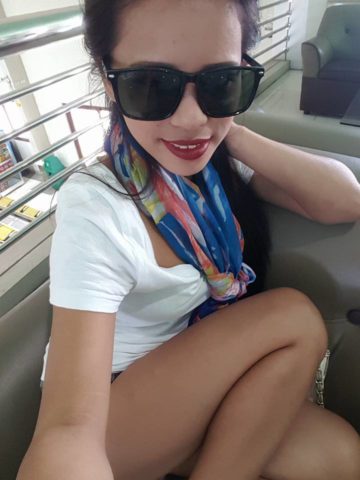 In stark contrast to her being shown on video torturing a one-year-old baby and abusing children, Shannon Carpio posted on her Facebook page in Febuary 2016 that she was "floating in the air" over the news that her sister-in-law was pregnant and a new baby would be joining their family.
"Who would have thought an innocent-looking young girl is the same person accused of committing vile crimes?"
Happy and relieved
This was the reaction of Sonia de Dios, who saw Margallo on Malapascua Island, where she used the name "Gina Carpio."
Margallo was staying at Sunset Beach Resort, which was located next to the resort owned by De Dios' sister. She was on the island for two days together with two young Caucasians.
De Dios said her brother Ramon, who owned and operated a motor banca traveling between Malapascua and Daanbantayan, immediately recognized the girl as "Gina" when he was shown a photo by an NBI agent, who also happened to be their family friend.
After arriving on the island at 10am, the agents were showing the photo of Margallo when she happened to walk past them.
"The NBI agent approached her and asked her, 'Are you Gina?' and she replied yes. She was then handcuffed."
De Dios said they are happy and relieved that she was arrested.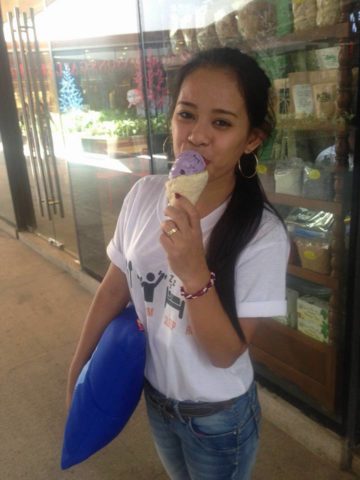 "We kept looking at her while they were having lunch at the Mabuhay restaurant and we could not believe it. She looked so innocent and so young," she said.
History of maltreatment
According to Francisco, Margallo had confessed that the reason she was violent towards children was that she was allegedly maltreated by her mother when she was a child and wanted to retaliate by also hurting the children.
"She said she was physically abused by her mother. Apparently, that was a traumatic experience for her," Francisco said in Tagalog.
Francisco said that while she felt pity for Margallo, "we can't blame people if they are mad at her. I've watched the video (of her sexually molesting and torturing kids) and was angry at what she did. But as a woman, I pity her. Probably, there are things that drove her to do it although that won't justify the wrong she committed."
Francisco expressed hope that Margallo will truly change her life behind bars.
"At 23 years old, she is still very young, but she wasted her life, she said. "Probably, soon she will realise the gravity of her offence, and I hope she will be able to change."
Margallo's arrest, she said, should serve as a lesson for other people who are involved in child exploitation.
"Do you really think you won't get caught? Think twice and be ready. The long arm of the law will catch you. We will continue running after you," Francisco said.
Sadistic child pornography
Margallo and Scully started videotaping sadistic child pornography after they met in the Philippines in 2011. They catered to perverted clients who wanted to watch videos of tortured and abused children.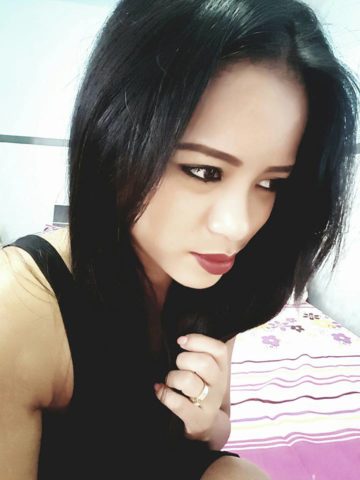 Maryjun Delgado, a licensed psychologist in Cebu City, said she was disturbed by Margallo's actions as reported in the newspaper.
"First, I wonder what kind of family did she come from? Why was there so much anger towards children? Her actions must have been triggered by experiences in the past," she told Cebu Daily News.
"Partly, she's to be blamed for it. But partly also, we could not blame her because her actions may have been brought by the way she was formed in the past. And so let the law judge her," she added.
Perverted behaviour
Judging by the way she acts, Margallo's behavior is perverted, Delgado said.
"She wants to hurt kids to appease her experiences. She wants to feel how it is to be an abuser, and she enjoys what she's doing. And yes, she is not afraid to kill," said the veteran psychologist.
"The children she abused reminded her of how weak she was when she too was maltreated. Now, she thinks she's very powerful when it was her turn to hurt the kids," she added.
Delgado said Margallo is still capable of changing herself.
"Her behaviour is out of normal. But we can still help her by providing a holistic intervention that includes spiritual formation, among others. It takes a lot of time and effort," she said.
Delgado also reminded parents to be careful in dealing with their kids. "Please avoid using physical pain on you children. If they commit an infraction, do not treat them like animals. Inflicting physical pain should be your last recourse and if you do it, be gentle and explain why you did it," she said.
Report by Ador Vincent S Mayol, Aileen Garcis-Yap and Michelle Joy L Padayhag for the Cebu Daily News