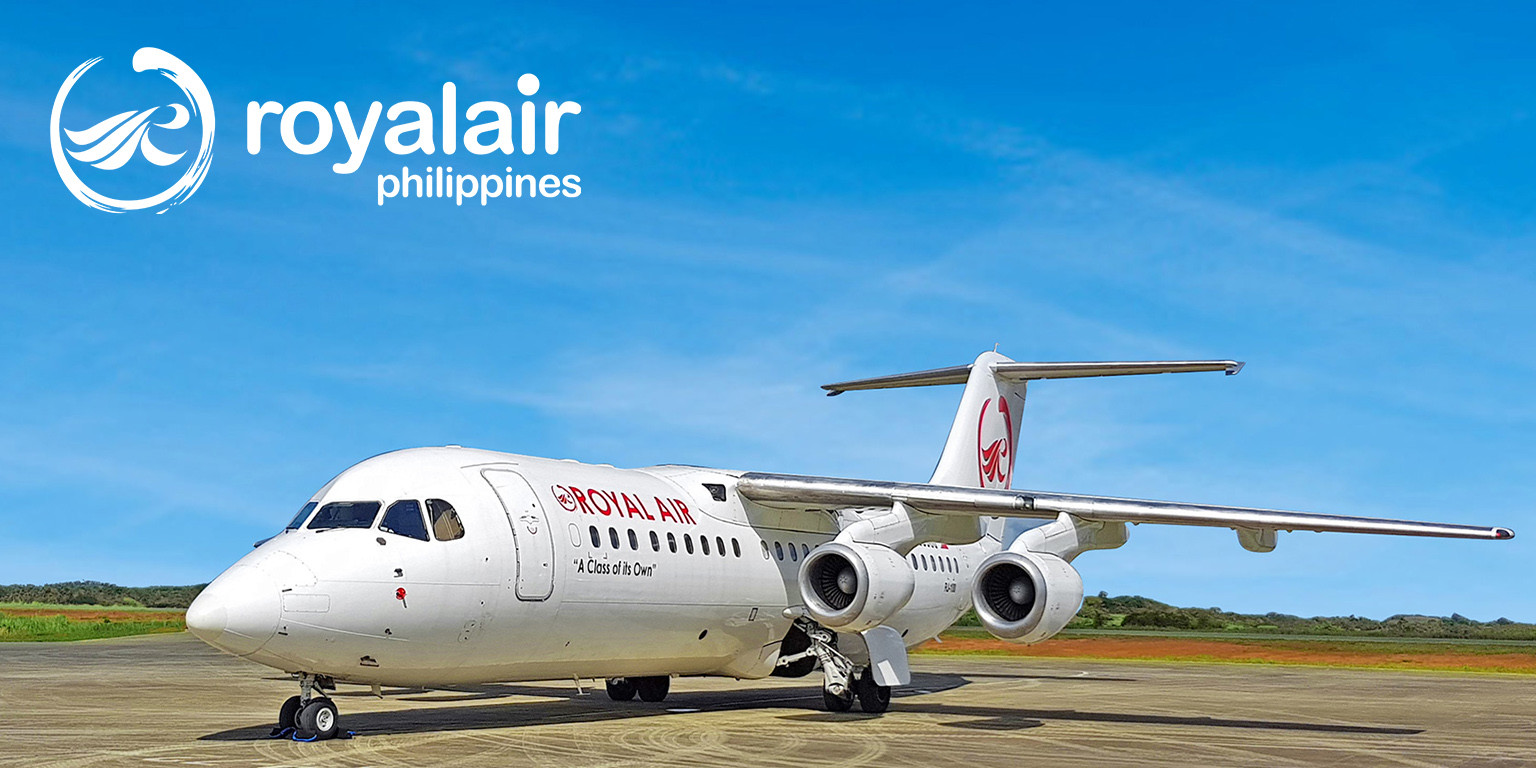 Royal Air, a recent arrival to the commercial airline market in the Philippines, has announced a new range of services out of Cebu Airport.
Next month, Royal Air Philippines is launching flights to connect the city with Cagayan de Oro, Caticlan, Davao, Manila and Puerto Princesa.
Royal Air was established in 2002 as an air charter service. Then, last year, it began commercial operations. 
Its first scheduled flight service launched on December 14, connecting Cebu to Caticlan. Puerto Princesa followed in March, and it is now poised to dramatically increase its range of destinations.
A statement on the company's website said: "Our goal is to weave stories of people coming together and dreams being fulfilled with our warm, passionate and genuine approach to travel. As we continue to grow in the air transport industry, we shall endeavour to build an exceptional flying experience amongst our passengers through the innovative and outstanding quality of service we provide."
The company has also stated that over the "medium-to-long term" it aims to go international within the Asia-Pacific region.
Although not advertising itself as a budget airline, its fares are competitive. A flight from Cebu to Davao on June 5, for example, costs 1,722 pesos, including baggage. A flight to Manila on the same day costs about the same.
The new Royal Air services:
Cebu – Cagayan de Oro 
Launch date: 21 MAY (three weekly)
RW698 CEB0645 – 0745CGY 146 246
RW699 CGY0830 – 0930CEB 146 246
Cebu – Caticlan 
Launch date: 21 MAY (three weekly)
RW656 CEB1015 – 1110MPH 146 246
RW657 MPH1155 – 1250CEB 146 246
Cebu – Davao 
Launch date: 20 MAY (four weekly)
RW678 CEB0645 – 0830DVO 146 x246
RW679 DVO0915 – 1100CEB 146 x246
Cebu – Manila 
Launch date: 21 MAY (one daily)
RW202 CEB2345 – 0115+1MNL 146 D
RW201 MNL0435 – 0600CEB 146 D
Cebu – Puerto Princesa 
Launch date: 20 MAY (four weekly)
RW646 CEB1145 – 1315PPS 146 x246
RW647 PPS1400 – 1530CEB 146 x246
For further information or to book, visit https://flyroyalair.com
Follow our Facebook page for daily news updates
…