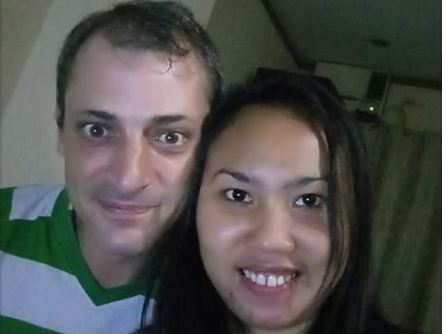 A Scottish man has been seriously injured after being shot by motorcycle-riding robbers who made off with just 500 pesos.
Tareq Naggar, aged 44 from Glasgow, was drinking with his fianćee outside a mall in Talisay City at dawn on Thursday, July 20, when three men on a motorcycle pulled up in front of them.
According to a report in the SunStarCebu, two of the robbers jumped off and held Mr Naggar at gunpoint while the third took his wallet, which contained the small amount of cash.
Before they fled the scene in Barangay Bulacao, one of the men shot Mr Nagger.
He is now being treated at Talisay City District Hospital. The nature of his injuries and his condition have not been revealed.
The incident is not the first time that gunmen have targeted foreigners in Talisay City.
In February 2015, we reported how a German was killed and a Frenchman and Indian wounded in a shooting inside a MacDonald's restaurant at 4am. The incident followed a row sparked when a group of Filipinos insulted the Indian man.