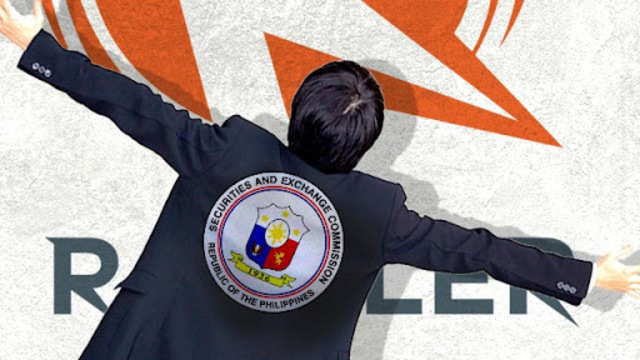 Amnesty International has led a chorus of criticism after online news website Rappler was ordered to shut down.
It was announced today (Monday, January 15) that the Philippines' Securities and Exchange Commission (SEC) has revoked Rappler's Certificate of Incorporation, accusing it of violating constitutional restrictions on foreign ownership.
Legally, all mass media outlets in the Philippines must be 100 per cent Filipino owned.
The SEC claimed that funds provided by the Omidyar Network, a fund created by eBay founder and entrepreneur Pierre Omidyar, constituted foreign ownership.
However, Rappler has countered that the investment was made via Philippine Depository Receipts (PDRs), which do not give investors any ownership or control over companies they invest in.
James Gomez, Amnesty's Director of Southeast Asia and the Pacific, said in a statement today: "The moves by the Philippine authorities to shut down Rappler is an alarming attempt to silence independent journalism. The government must immediately reverse this decision and end all efforts to stifle free press in the country.
"This is a politically motivated decision, pure and simple, and just the latest attempt to go after anyone who dares to criticise the government. Rappler has been fearless in holding those in power to account, including by consistently criticising the government's murderous 'war on drugs'. It has faced persistent harassment by government supporters and even the president himself."
During his State of the Nation Address last July President Duterte alleged that Rappler was fully owned by Americans.
Following this claim, Rappler responded: "PDRs do not indicate ownership. This means our foreign investors, Omidyar Network and North Base Media, do not own Rappler. They invest, but they don't own. Rappler remains 100 per cent Filipino-owned."
The company was founded in 2012 by veteran Filipina journalists Maria Ressa, Glenda Gloria, Beth Frondoso, Gemma Mendoza, and Marites Vitug.
The National Union of Journalists of the Philippines has also criticised the move. In a statement today, it said: "The NUJP declares its full support to Rappler and all other independent media outfits that the state has threatened and may threaten to shut down. We call on all Filipino journalists to unite and resist every and all attempts to silence us."
Opposition politicians have also expressed concern. A statement from the Gabriela bloc of lawmakers said the decision "constitutes one of the gravest attacks to press freedom in the post-1986 EDSA uprising period" and is a "chilling reminder" of the media crackdown during the dark days of the Marcos dictatorship.
According to Rappler, "the SEC's kill order revoking Rappler's license to operate is the first of its kind in history – both for the Commission and for Philippine media."
In a statement today, Rappler said it would fight the SEC's move. "We intend to not only contest this through all legal processes available to us, but also to fight for our freedom to do journalism and for your right to be heard through an independent platform like Rappler.
"What this means for you, and for us, is that the Commission is ordering us to close shop, to cease telling you stories, to stop speaking truth to power, and to let go of everything that we have built – and created – with you since 2012."
Rappler will continue to operate while it files the necessary motions for reconsideration with the courts.