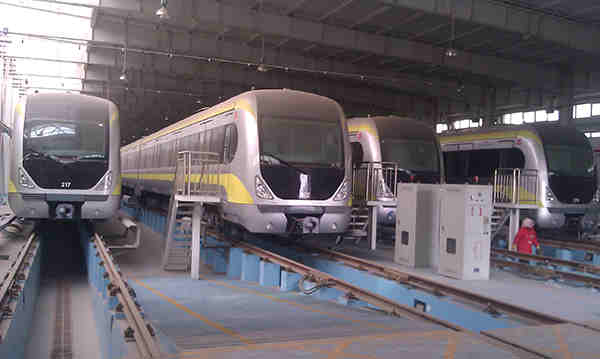 The Public-Private Partnership Board of Davao City's government plans to endorse a project to the national government for an LRT transportation system for the city.
The proposed 40-billion peso project is based on a plan to build a 28km rail line which the firm said will initially cost 30-billion.
The remainder of the project, expected to cost a further 10 billion pesos, will be used to acquire land for the stations and for contingencies.
The LRT system project is to be built in the centre road islands of the city's main streets and will link the Davao International Airport in the north to the Toril District in the South.
An initial 36 trains are planned in the billion-dollar proposal. If the system is built, Davao City hopes it will be fully operational by 2021. Annual operating costs for the Davao City LRT would be about 880 million pesos per year.
A proposed fare rate of 15 pesos for the first three kilometres and an additional 1.50 pesos for every kilometre thereafter is part of the budget involved with the formal proposal.
The South Korean firm also believes that at peak hours in the year 2012, Davao City passengers would cap at about 4,000 people per hour, with a daily usage rate of some 92,000 in 2021 to nearly 250,000 by the year 2040.
The study cost a total of 45 million pesos which has taken almost a year to complete.
Davao City Mayor Rodrigo Duterte has expressed his support for the project.
KEC is the same firm to do the initial study on the bridge to the Island Garden City of Samal to either Davao City or Panabo City – the study for the bridge will cost an estimated 90 million pesos to complete.
Like Us on Facebook