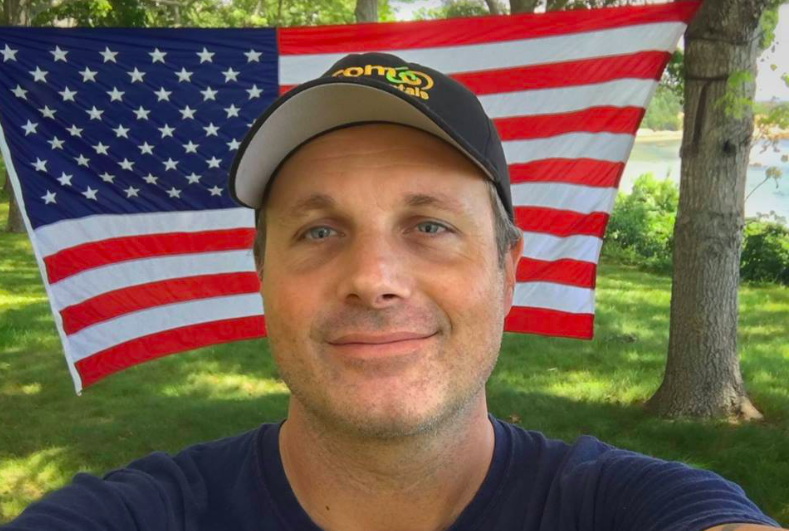 The alleged suicide of US cameraman Jesse Phinney while imprisoned in Cebu on suspicion of child trafficking is making international headlines.
As we exclusively reported last month, an expat friend of Mr Phinney questioned the police's story that he had hanged himself in his cell. The source, who asked not to be identified, stressed that his friend never wore a belt.
Furthermore, it is a clear breach of protocol to allow a prisoner to retain such an item while in detention.
Now, Fox News has broadcast an interview with the 42-year-old's sister, whose version of events tallies very closely with the information previously forwarded to us at PLN.
Molly Phinney Baskette said the cameraman's family were determined to fight for justice. She also emphasised that the National Bureau of Investigation were yet to present any evidence against her brother.
It was also suggested that it was Jesse's kind and generous nature that led him into trouble.
She said: "For about a year now he has been living there. He has been moving away from his camera and film work and was moving towards learning how to build sustainable off-grid housing the poor folks.
"Jesse loved people from all walks of life and especially befriended people who were really vulnerable. He befriended this community of kids and parents where he lived.
"He was helping them out financially, taking them to school sometimes… and I think the optics on that were really bad.
"Human trafficking is a problem in the Philippines. We think he was fingered by somebody he was formerly helping because he looked like he maybe was doing something that he wasn't.
"They attributed poor motives to him, brought him in for questioning, and thought that he was a bad guy. They filled in the blanks themselves and somebody took matters into their own hands. That's what we believe happened."
Friends of Mr Phinney reach out
She added that her belief in her brother's innocence had been bolstered by the local people he knew reaching out to her.
"The most credible evidence we have is the kids themselves," she said. "The kids he was helping have been in constant contact with us since his death, they are devastated. They found us based on my maiden name and my sister's maiden name.
"Also, they gave us written and video testimony that Jesse was only helping them… they were weeping in their video testimony. They want to clear his name."
The family has repatriated Jesse's body, and has arranged an independent autopsy in Boston. Molly said: "The initial finding of the forensic pathologist said his death is not 100 per cent consistent with suicide."
The family has also set up a Go Fund Me page to help cover their legal costs. So far, more than $30,000 has been raised towards a target of $40,000.