zamboanga del Sur provincial government increased the reward money from P1M to P2-million for anyone who could give information on the kidnappers of British national and his Filipino wife.
Pagadian City mayor Samuel Co gave P500,000, while Tukuran Mayor Macario Tingson contributed P200,000. Dimataling Mayor Avelino Erauda, Dinas Mayor Eleazar Asoy, and Governor Victor Yu added P100,000 each to complete the P2M reward for anyone who could provide leads to arrest the kidnappers of British national and his Filipino wife.
"Isa sa mga plano sa agarang pagbigay solusyon sa crisis na ito ay nag-ambag-ambag ang mga mayor para madagdagan ang bounty so umabot siya ng P-1.9M kasi may pauna ng P1 milyon na ibinigay, dinagdagan na lang ni governor ng another P100,000.00 to make it P2 million," said Provincial Information Officer Jeesrel Himang.
Four armed men abducted Allan Arthur Hyrons, 70, and his wife, Welma Paglinawan Hyrons, at the resort they owned in Tukuran, Zamboanga del Sur on Friday night, October 4.
The British national is a dual citizen and has been living in the province since 2013 with his Filipino wife.
Governor Victor Yu commanded coastal municipalities to conduct profiling of their residents, especially those living along the coast.
Law enforcement agencies and the crisis management committee believe that the victims and their kidnappers are still within the area in the Zamboanga Peninsula.
3 composite sketches of kidnappers released
Police already released three facial composite sketches captured by cctv.
In an earlier report, police showed a composite sketch seen in CCTV footage. The suspect has a brown complexion, moderate physique, between 5'4-5'6 tall, approximately 30-35 years old, and weighs 75-80 kilograms.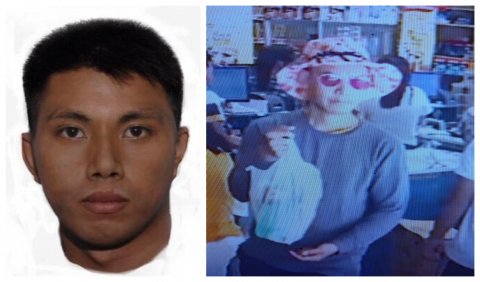 The second suspect (picture below) was one of the two kidnappers who checked-in at the beach resort owned by a kidnapped British man and Filipina wife. He was believed to be 20 to 30 years old.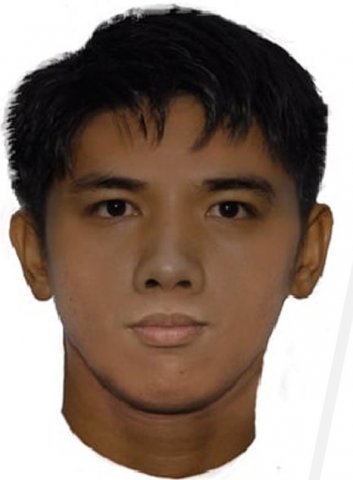 Police also released a computerized facial composite of a middle-aged man standing at least 5'3″. Authorities said he was one of those who dragged the victims to a motorized boat.