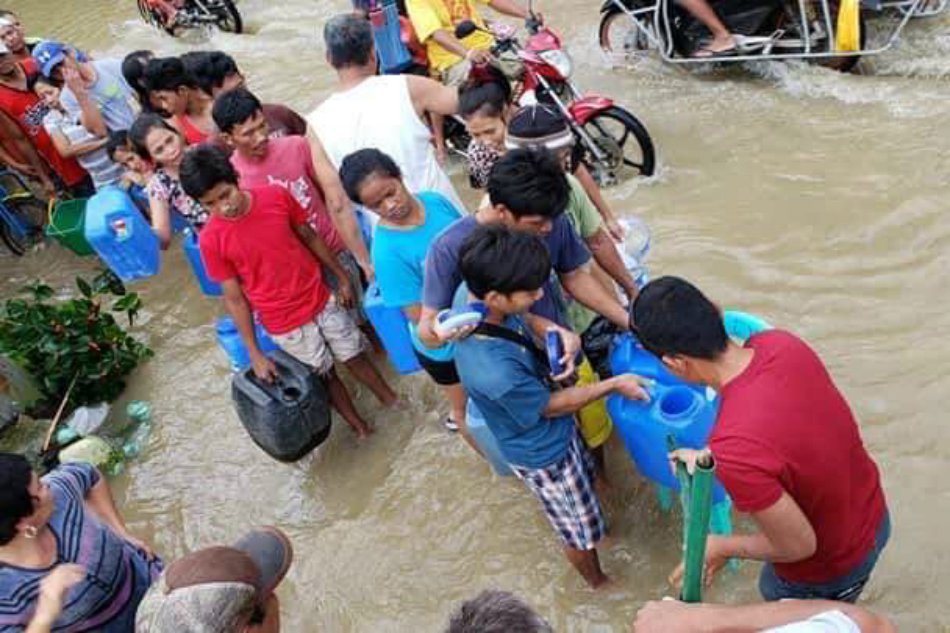 Northern Samar has called for emergency assistance as the province grapples with the worst flooding it has experienced for 30 years.
Speaking today (Tuesday, January 1), Vice Governor Gary Lavin said: "We are appealing to our national agencies for immediate assistance. We have not seen this kind of disaster in 30 years. This is the worst ever."
Lavin said Lope de Vega town was in most need of help, with 20 of the town's 22 villages remaining under water. He said the water level had reached the second floor of houses in some places.
"Governor Jose Ong has to use his chopper so we can provide relief to the people of Lope de Vega," he said.
He added that the Provincial Disaster Risk Reduction and Management Council had yet to receive reports of damage as roads to the area remained inundated.
Once the council had received the reports, the provincial board would declare a state of calamity in the province, he said.
The death toll from Usman, which struck the central Philippines just before Christmas, rose to 71 yesterday, with the number of fatalities expected to climb higher still.
Fifty-seven people were reported dead in the Bicol region, while 13 were reported killed in Eastern Visayas and one in Laguna province, mostly due to landslides and drownings.
The National Disaster Risk Reduction and Management Council in Manila, however, could not confirm the 71 deaths, saying it was still verifying reports.
Usman made landfall in Borongan City, Eastern Samar, on Saturday then weakened into a low pressure area as it crossed the central Philippines.
Although it did not come with powerful winds, it brought heavy rains that caused floods and triggered landslides.
Despite warnings, some people failed to take precautions because Usman was not strong enough to be rated as a typhoon under the government's storm alert system.
Claudio Yucot, Bicol civil defence director, said people did not expect heavy rains after the weather bureau downgraded Usman. "We have disaster protocol when it comes to typhoons and storms, but there's none for low pressure and tail-end of a cold front.
"Zero casualty is our constant goal, but there are situations that are beyond our control. This is the unusually heavy rains caused by climate change," he said.
Although Usman has since passed through the Philippines, affected areas such as Northern Samar are still experiencing heavy rainfall, hampering rescue and recovery efforts.
Follow our Facebook page for daily news updates
…