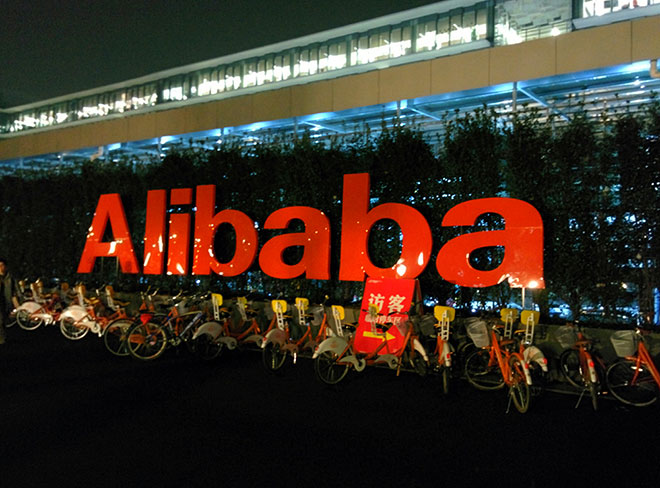 China's biggest e-commerce company, Alibaba Group Holding Ltd, said in a statement yesterday that its fourth-quarter revenue rose 39 per cent – beating out Wall Street estimates.
The company's American Depository share rose 3.5 per cent ending at $78.48 at closing on Thursday.
For the quarter ending March 31st, revenue for the online giant rose 24.2 billion yuan, or approximately $3.7 billion. In comparison to last year's same quarter sales of 17.4 billion yuan, the company is setting strategic sites on an ever changing market.
Analyst say that whatever Alibaba is doing to push the market seems to be working, and shows signs that Chinese consumers are no weakening by what many are calling as a declining marketplace for China.
Those same analyst admit that the gross merchandise volume (GMV) rose 24 per cent because of Alibaba – indicating the Chinese consumers continue to spend heavily, creating an online e-commerce mega business in what many are calling a slowdown in the world's second-largest economy.
Chinese officials believe it that the massive growth of Internet businesses has matured, due in part to easier access for hundreds of millions of people.
Alibaba saw this potential and is now attempting to expand in areas outside of China.
Last month, Alibaba bought controlling interest in Southeast Asia's online retail giant Lazada Group – paying roughly $1 billion to the acquisition.
Alibaba's mobile GMV has risen 73 per cent, up five per cent from December. The number of mobile users rose 42 per cent to approximately 410 million users.
US shares for Alibaba are said to have fallen about seven per cent this year – closing at $75.82 yesterday.
Alibaba Group Holding Limited began in 1999 with its founder Jack Ma who created a business-to-business portal to connect Chinese manufacturers with overseas buyers.
To date, Alibaba has created the largest IPO in history when it raised $25 billion (USD) on an initial offering in the U.S. – the company accounts for 80 per cent of all parcels delivered in China in 2014.