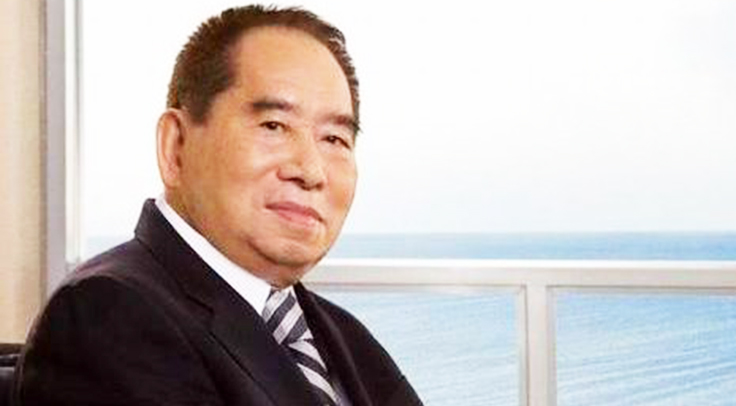 A record number of Filipinos have made onto Forbes Magazine's list of the world's richest people.
This year the publication reported 14 mega-wealthy citizens, led by shopping mall tycoon Henry Sy with a net worth of $12.5 billion. He is ranked 94th richest in the world.
Heading the global list this year is Microsoft founder Bill Gates with $86 billion, followed by the 'Oracle of Omaha' Warren Buffet with $77.1 billion.
Overall it was a record year for the richest people on earth, as the total number of billionaires jumped to 2,043 from 1,810 last year. Their total net worth rose to $7.67 trillion, also a record.
Here are the 14 Filipinos who made it onto the very exclusive list:
14) EDGAR SIA
Sia is the founder of Mang Inasal, a fast-food chain which was sold to fellow billionaire Tony Tan Caktiong in 2010. With a net worth of $1 billion, he is the youngest billionaire in the Philippines at 40 years old.
13) ROBERTO ONGPIN
Ongpin, the chairman of property developer Alphaland, has a net worth of $1.1 billion. He stepped down as head of gaming firm PhilWeb in 2016 after being singled out by President Duterte as one of the country's "oligarchs".
12) EDUARDO COJUANGCO
Cojuangco is the chairman of San Miguel, and owner of cement-manufacturing firm Northern Cement. He has also made substantial investments in orchards, wineries and stud farms in Australia. Aged 81, he has a net worth of $1.2 billion.
11) RAMON ANG
Ang, aged 63, the president and CEO of San Miguel, has a net worth of $1.4 billion. He started his rise to riches by selling second-hand Japanese cars.
10) MANUEL VILLAR
Former senator Villar is majority owner of Starmalls and Vista Land & Lifescapes. As a child Manuel used to help his mother sell seafood in a Manila market.
9) ROBERT COYIUTO JR.
Coyiuto, aged 66, is the chairman of Prudential Guarantee & Assurance, one of the country's largest non-life insurance companies. He also owns a stake in the National Grid of the Philippines. He has a net worth of $1.5 billion.
8) ANDREW TAN
The son of a factory worker, Tan is the man behind Alliance Global, which owns the country's MacDonald's franchise and Emperador brandy. The holding firm also has interests in gaming and real estate. Tan has a net worth of $2.5 billion.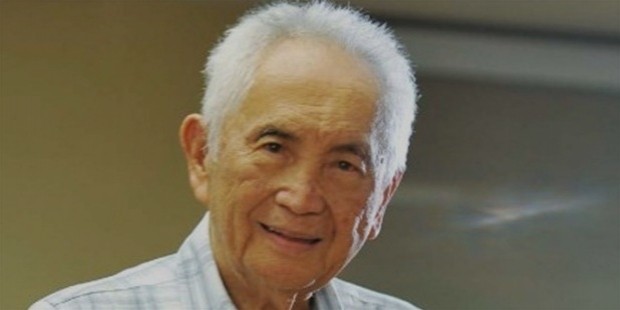 7) DAVID CONSUNJI
Consunji is the oldest billionaire in the Philippines at 95 with a net worth of $3.1 billion. He has interests in real estate and Semirara Mining, the country's largest coal miner.
6) TONY TAN CAKTIONG & FAMILY
Tan Caktiong owns Jollibee, the largest fast-food operator in the country and the fastest-growing Asian restaurant chain in the world. He has a net worth of $3.4 billion.
5) ENRIQUE RAZON JR.
Razon is the chairman of the country's largest port operator, International Container Terminal Services, which was originally founded by his grandfather. He also owns Bloomberry Resorts, the operator of Solaire Casino. Razon has a net worth of $3.4 billion.
4) GEORGE TY & FAMILY
Ty owns GT Capital Holdings, which has interests in banking, auto dealership, property development, power generation and insurance. At age 19 Ty was refused a bank loan to start a business; his difficulties spurred him to start his own bank a decade later. He has a net worth of $3.5 billion.
3) LUCIO TAN & FAMILY
Tan's LT Group has interests in tobacco, spirits, banking and property development. Tan also chairs Philippine Airlines. Tan got his business start as a chemical engineer, mopping floors to pay for school. He enjoys playing golf and flying helicopters. He has a net worth of $3.7 billion.
2) JOHN GOKONGWEI JR.
Gokongwei is the country's second richest billionaire with a net worth of $5.8 billion. He is the founder of JG Summit, which has interests in air transportation, banking, food, hotels, power, chemicals, real estate, and telecommunications.
NUMBER ONE: HENRY SY
Henry Sy, the richest person in the Philippines with a $12.5 billion fortune, owns retailers and real estate throughout the country. His family-owned SM Investments is the largest retailer in the Philippines, with stakes in banking, property and retail. It announced in February 2016 that it is merging all its retail-related businesses under SM Retail; in March SM announced a partnership with Singaporean e-commerce company Lazada. Sy studied retail at his father's elbow in the family convenience store. Not satisfied with merely filling dad's shoes, he saved up to start a footwear shop, the humble origins of his empire. Henry's son Hans Sy announced his semi-retirement from the property firm SM Prime and moved to a director role in late 2016.