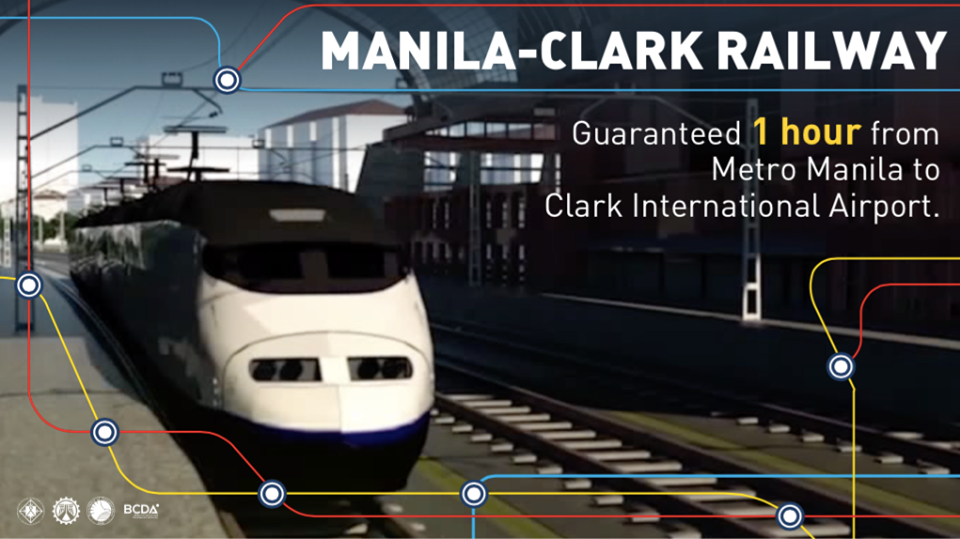 Preparation work has officially begun on a new Manila-Clark railway line that promises to cut the journey time to just one hour.
The Department of Transportation (DOTr) and the Philippine National Railways (PNR) has got started on the first phase of the railway project between Tutuban in Manila to Malolos in Bulacan province.
Pre-construction work include site clearing, grading of unlevelled surfaces and demolition of obstructions to the new line.
Transportation Secretary Arthur Tugade said the department was committed to pursuing measures, such as doing parallel activities, to fast-track the completion of the railway project.
Tugade added that that based on previous practices, site clearing works had to wait after the awarding of a project to a general contractor.
"DOTr understands the need to complete this project faster. That is why we pursued these works parallel with the procurement of the general contractor, which is scheduled to be selected by the second quarter of 2018 for PNR Clark Phase 1," he said in his address during the commencement of works for the railway project in Barangay Tabing-Ilog in Marilao, Bulacan.
Tugade also appealed to Bulacan's local government officials to assist the department in right-of-way issues by informing their constituents of the benefits of the Manila-Clark railway.
"We seek your help in settling right-of-way issues. We cannot do this alone. Help us inform those who might be affected by the construction of the railway project that this is for the benefit of our countrymen," he said.
Meanwhile, Senators Joel Villanueva and JV Ejercito, who both attended the event, lauded the efforts of the DOTr and other government agencies in ensuring the completion of transportation projects that would bring the country inclusive economic growth.
"We are grateful that the vision of Secretary Tugade and other government officials is now being put into reality. We are expecting a 'Jobs, Jobs, Jobs' program to follow the 'Build, Build, Build' programme of the Duterte administration," Villanueva said.
"We are already 20 years behind in terms of infrastructure development and I would like to commend and congratulate Secretary Tugade that this is now being implemented," Ejercito said.
The event was also attended by PNR executives, including Chairman Roberto Lastimoso and General Manager Junn Magno, Japanese Ambassador Koji Haneda, and Japan International Cooperation Agency country representative Susumo Ito.
Phase 1 of the PNR Clark Project involves the construction of the railway along the 38-kilometre segment from Tutuban, Manila to Malolos, Bulacan. Once completed in 2021, it will have 10 stations and is expected to serve an estimated 340,000 passengers daily.
The National Economic and Development Authority has already approved Phase 2 of the Manila-Clark railway, a 70-kilometre stretch from Malolos, Bulacan to Clark, Pampanga. This will be further extended north to La Union, Tuguegarao and Subic Freeport.
Follow our Facebook page for daily news updates
…