An elderly and two dialysis patients were forced to walk to get medicines and to have their treatments continued during Luzon-wide enhanced community quarantine, Tuesday.
The government imposed total lockdown in the entire Luzon to fight the spread of the pandemic disease. As a result, all public transport is suspended.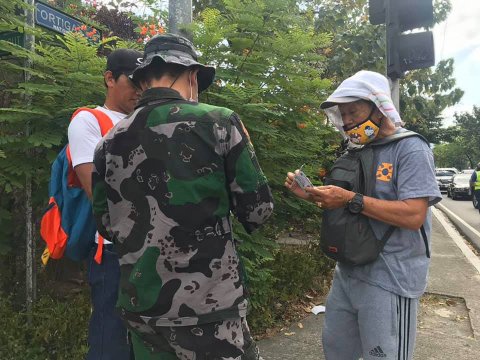 CNN Philippines reported a 64-year-old man who walked for three hours, from Floodway, Pasig City to Greenhills, San Juan City, and was allowed to pass through the checkpoint.
He said his 86-year-old employer who lives in San Juan asked him to buy medicines.
Meanwhile, two dialysis patients were initially barred at the border of San Mateo, Rizal, and Quezon City on Tuesday.
Also read: San Miguel to use Ginebra plant in producing 70% ethyl alcohol
Luzon-wide quarantine: elderly, sick forced to walk to get medicine, treatment
According to GMA's Maki Pulido report on Unang Balita, only one of two dialysis patients was brought by an ambulance to the National Kidney and Transplant Institute from the checkpoint.
The other patient has to walk from the checkpoint to the hospital in Scout Gandia in Quezon City.
The dialysis patients said they knew bo public transportation would be available due to the enhanced community quarantine. However, they took the chance, so they would not miss their treatment.
Despite the total lockdown, hundreds of commuters found themselves stranded at checkpoints and terminals on the first days of Luzon-wide enhanced community quarantine implementation.
Government officials said last night they are yet to meet on how to provide transportation for medical frontliners and the sick.