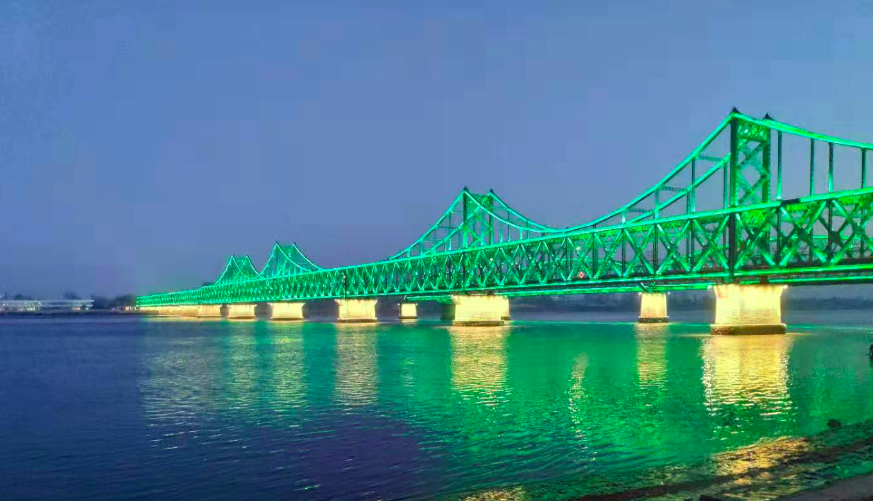 Kim Jong Un has passed through the border city of Dandong en route to his highly anticipated Hanoi summit with US President Donald Trump. 
Passing over the Friendship Bridge that crosses from North Korea into the PRC, Kim's heavily-armoured luxury train was not expected to stop for very long in the Chinese city. Dandong was reported to be eerily quiet as local police prepare for the North Korean marshal's arrival, and the train station had been cordoned off.
Speaking exclusively to PLN, an eyewitness said the train was slow-moving and seemed to have about 12 carriages. "There were police everywhere making sure people didn't take photographs," he added.
Though Kim's exact route has not been made public knowledge, it's theorised that he will continue onwards from Dandong to Beijing and then cut southwest through Zhengzhou, Changsha, Guangdong, Nanning and finally Hanoi. It's rumoured that Kim may disembark at the Vietnamese border and complete the journey by car, but this has yet to be confirmed. 
The Vietnamese government has been hard at work preparing for the Hanoi summit; US and DPRK flags have both been hoisted from lampposts throughout the capital, and on Friday it was observed that workers were laying communication cables at the city's Metropole Hotel, speculated to be the back-up location for the summit. Sources recently reported that the primary choice of venue for the summit is the Government Guesthouse. 
Where will Kim Jong Un stay?
Kim Jong Un is allegedly staying at the Melia hotel for his time in the Vietnamese capital; the DPRK's foreign minister stayed here for his Hanoi visit late in 2018. A number of foreign media organisations have been contacted by Vietnam's foreign ministry prohibiting live broadcasts in the vicinity of the Melia, lending credence to the speculation that the North Korean leader will indeed be staying there. 
Kim's mammoth train journey, all the way from North Korea to Vietnam, will cross a distance of about 1,700 miles and is expected to take some 40 hours. 
The Hanoi summit represents the second time the two world leaders have met, and has raised both Trump and Kim's profiles immensely – Trump is the first sitting US President to have met with a DPRK leader, and the recognition by the world's leading superpower has bolstered the young Korean premier's reputation as a player on the world stage. 
Follow our Facebook page for daily updates
…