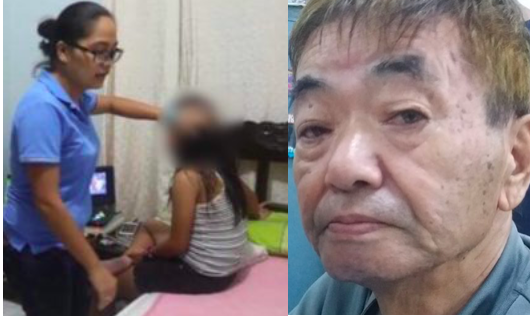 A 71-year-old Japanese man has been arrested in Toledo City on suspicion of molesting a 13-year-old girl.
Akira Togo was found with the minor inside his house in Barangay Poblacion by agents of the National Bureau of Investigation today (Friday, July 20).
NBI officer Niño Rodriguez told the Cebu Daily News that Toledo's Social Welfare Office received reports of Togo's suspicious behaviour last month.
"There were residents who reported to them [to the welfare office] that there is a foreigner staying with a 13-year-old girl," he said. It has not been clarified why officers took so long to act after receiving the reports.
Togo is now detained at the NBI's local headquarters pending the filing of charges against him.
Even if no evidence of sexual abuse can be found, he can still face charges under Republic Act 7610.
Under this legislation, any situation in which minors are in the company of an older, unrelated, person is considered prima facie evidence of trafficking and abuse of minors.
The text states that it is illegal for "any person who shall keep or have in his company a minor, 12 years or younger or who is 10 years or more his junior in any public or private place, hotel, motel, beer joint, discotheque, cabaret, pension house, sauna or massage parlor, beach and/or other tourist resort or similar place" unless there are "family ties or some other legal bond or obligation involved".
The girl is in the protective custody of the Department of Social Welfare and Development.
Last October, we reported on another case of a Japanese man accused of having sex with a 13-year-old girl in Angeles City. In this case the charges against the tourist were eventually dropped by a local court. Despite this, three teenage girls accused of pimping the minor to him continued to face charges.
Follow our Facebook page for daily news updates