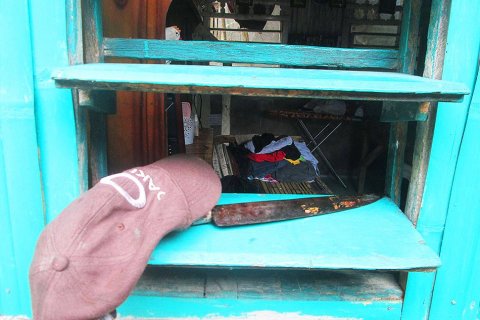 A husband stabbed his wife to death because of jealousy in their home in Victorias, Negros Occidental on Thursday.
The suspect also died after stabbing himself.
Based on the Victorias police investigation, neighbors heard the 40-year-old victim calling for help at 10 am.
When a neighbor came to the scene, he found that the victim had a stab wound.
The suspect threatened him not to intervene, so he immediately called for help.
A few minutes later, neighbors went back to the house and found the victim already dead due to 13 stab wounds in different parts of her body.
The suspect then stabbed his stomach. His neighbors still took him to the hospital but died on Thursday night.
According to police, the victim was working at a night club while the suspect was farming.
Investigators see jealousy as the motive of the husband for killing his wife since he suspects that she was having an affair with another man.
The suspect was not able to go home for two days after the victim received a barangay protection order.
The suspect also waited for their children to go to school before committing the crime.
According to the couple's eldest child, their parents had long been arguing.
Also read: Baby boy slapped by father dead.