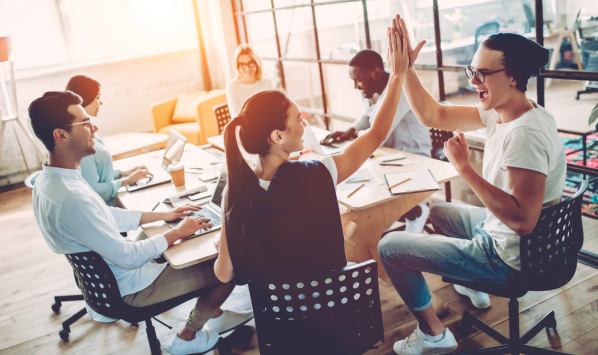 Being surrounded by other professionals with similar goals can be grounds enough for inspiring creativity. In the Philippines, there are many places where inventive professionals can find space to create. Whether working in Quezon City or Manila, even in the smallest nook in the country, business flourishes in the presence of innovation.
For this reason, the coworking space can provide businesses with the chance to grow their venture simply because they are surrounded by creativity all day long. More importantly, these spaces, in a very practical, way provide businesses with the office tools needed to run a business at a lower cost. Servcorp's coworking spaces in Manila are a great example of how coworking fit-outs can place a business smack dab in the middle of the CBD at a much-reduced price. The Ayala building is one of the most central landmarks in the CBD, for instance, but professionals can rent a space for much less than conventional space.
Continue reading to learn more about how coworking in the Philippines can inspire business growth.
Promotes The Exchange Of Ideas
If you visit any coworking space's website link, you are likely to encounter images of people engaged in discussion. While much of this might be personal, a lot of these discussions relate to industry. In the course of collaborating and networking, professionals engage in the exchange of ideas where the workspace transforms itself into a marketplace where ideas and creativity can be a commodity. Social engagement is important simply because it promotes this type of exchange.
Encourages Collaborations
Filipino businesses can find space in a community that encourages meetups and other events that lead to collaboration. The collaboration is one of the most significant activities for a business because it exposes your business to new ideas while helping you build a platform for growth. Furthermore, the collaboration helps with establishing a cache of associates that can be a resource long after the partnership has ended.
Sets Stage For Networking

 
The coworking space also sets the stage for meeting other professionals. The number of social events on the calendar really indicates to coworking professionals that the space is focused on one of the central missions of coworking, which is to provide businesses with a place to collaborate with other professionals without the negativity of competition. More importantly, it provides businesses with an outlet to network with others.
Provides Business With Valuable Resources
Another way in which the coworking space inspires ingenuity and growth is through the number of resources available. The community itself is a resource in that members typically are from a variety of fields and backgrounds. Add in international businesses, and members benefit from a great wealth of knowledge and experience. 
Then, the coworking community itself is a great source of information. If your space happens to be a part of an accelerator program, then businesses benefit from being a part of a workspace that reaches out into the business community to bring experts as keynote speakers. Some of the better coworking spaces are great at hosting conferences that also perform similar tasks. The coworking space, in many ways, has become a valuable resource in the business community for these reasons. 
Coworking Inspiration
Finding inspiration when the doldrums of work can make every business day seem routine is difficult. Today's office advances have provided businesses in the Philippines with many ways to approach dealing with escalating costs associated with obtaining office space. However, coworking is one of the few that can provide businesses with both workspace and space to create. Regardless of the environment, coworking has cornered the market on providing businesses with one-stop shopping while making work fun, inspiring, and more significantly, promoting growth.