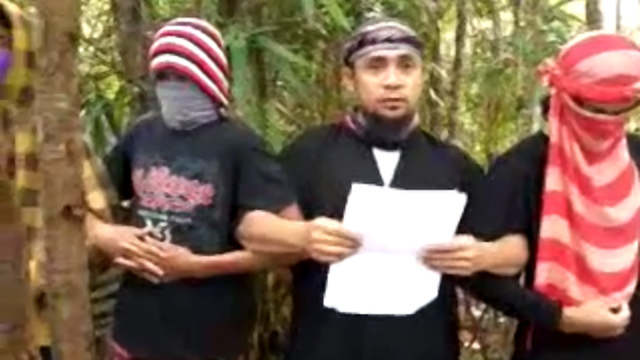 The lack of any intelligence reports about Abu Sayyaf leader Isnilon Hapilon has raised hopes that he is dead.
As we reported in January, Hapilon was seriously wounded during military airstrikes. It is believed he was scouting for a new stronghold for the so-called Islamic State (IS), which had previously named Hapilon as its 'emir' for Southeast Asia.
Speaking at a meeting of Boy Scouts today (Monday, April 3) President Duterte said: "I ordered the bombing of his house two months ago and we have not heard from him so I suppose, maybe he is really dead. He has not surfaced.
"But that is their style, they will disappear and then suddenly resurface), but I hope we got him.
Defence Secretary Delfin Lorenzana has previously confirmed contact between Hapilon and IS after he was monitored moving from his base in Basilan to Lanao del Norte in Central Mindanao.
Citing intelligence reports, Lorenzana said IS considered the islands of Sulu and Basilan, Abu Sayyaf's traditional strongholds, too small for a caliphate.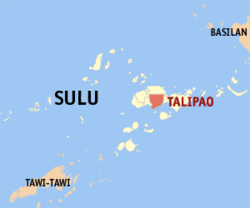 Meanwhile at least 10 members of Abu Sayyaf were killed while 32 government soldiers were wounded in a clash in Talipao, Sulu, on Sunday.
Major General Carlito Galvez said members of the 41st Infantry Battalion clashed with about 80 bandits led by Abu Sayyaf sub-leaders Hatib Hajan Sawadjaan, Radulan Sahiron and Almujer Yadah.
Galvez said the troops hit the "biggest group," but the bandits were in a better position compared to the government forces.
He said the government troops used trees as cover but the bandits used an M203 grenade launcher, hitting the soldiers with shrapnel.
READ MORE ON ABU SAYYAF:
Abu Sayyaf abducts two new hostages after army frees Malaysian victims