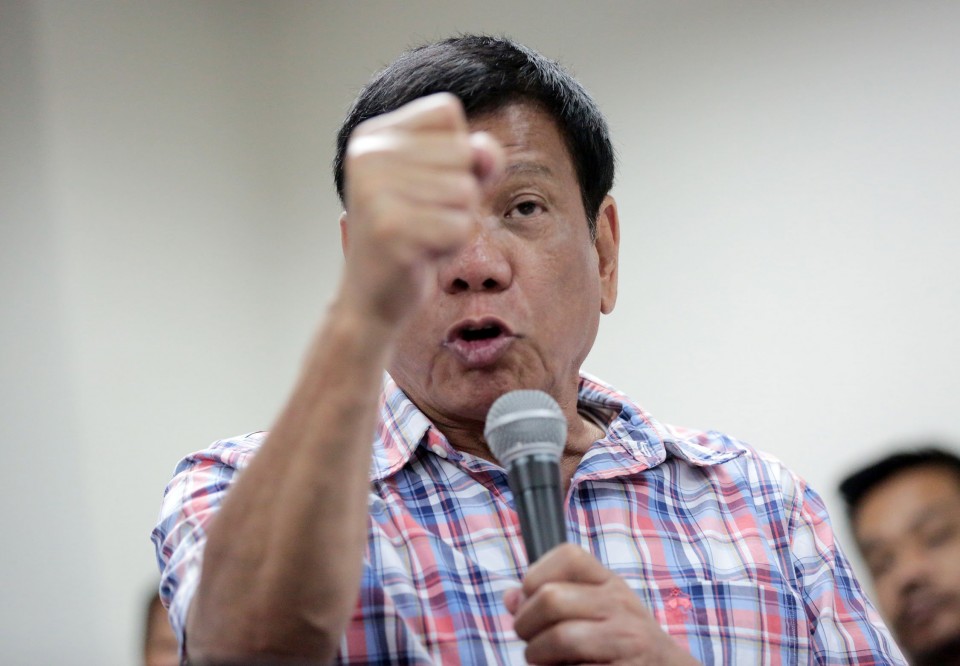 Hard on the heels of his new anti-smoking laws, president Duterte has announced a crackdown on street drinkers.
The president gave the order during a convention of public attorneys at the Manila Hotel on Monday night.
"Look around, if they loiter around, I told the cops, to pick them up. I do not want anybody standing there, loitering," he said.
"So I said, if they drink in public place, arrest them. You're not supposed to be drinking, using the streets and alleys.
"Arrest them and jail them. Anyway, there is a Public Attorney's Office who can help in their release the next day.
"The people get scared. They are afraid to pass… the victims here are not the elitist, those sons of bitches," he added.
The tough stance would mirror that imposed in Davao when Duterte was city mayor.
Street drinkers just latest target
Also at the convention today (Wednesday, September 20), the president reiterated that there would be no letup in the drug war despite public outrage over the recent deaths of teenagers.
"We are a narco-state. My God, you better believe me, you ask the people even in your own barangays. We are all lawyers," he said.
"I cannot stomach this. Do not destroy my country. That's a legitimate… determine if I have committed any wrong for saying that. Do not destroy my country because I will kill you."
He also challenged public lawyers to cite to him a law that would make him accountable for asking drug syndicates to not destroy the youth.
"Find a fault with me. These human rights advocates, they threaten, threaten, then go and file a case.
"If I fail to finish it [the drug problem], I told the military and the police, I don't know if the next president would be able to hack it," he said.