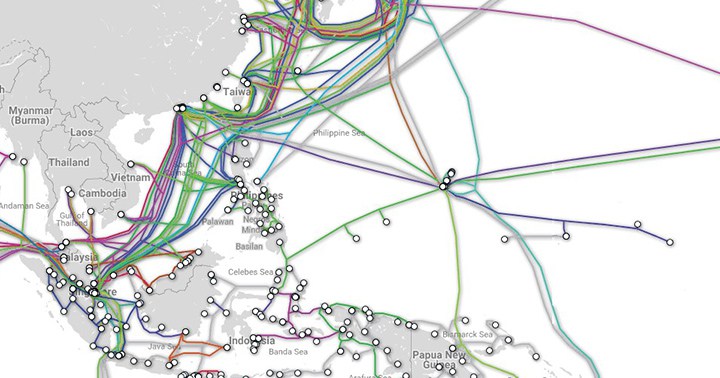 The already woeful internet speeds in the Philippines have hit new depths after an undersea cable link to Hong Kong was damaged.
In Facebook posts on the pages of both PLDT and Smart yesterday (Tuesday, May 1), the companies said: "Due to damage to our undersea cable link to Hong Kong, you may experience a slowdown from time to time when accessing certain sites and apps like Facebook Google, and Netflix." 
PLDT added that it would provide "remedial measures" while preparing for the repair of the damaged cables.
"We apologise for the inconvenience and shall provide future updates," the statement concluded.
Meanwhile, Converge ICT issued a statement on its social media channels, saying that its services were unaffected. 
"Converge nonetheless would like to assure our subscribers that no degradation in speed or quality of our service will be experienced as our capacity is more than enough to provide a fast and reliable internet connection our customers deserve," it said.
Globe Telecom has yet to issue a statement regarding the slowdown.
There are several cable systems that connect the Philippines to Hong Kong including the Asia-America Gateway (AAG), the EAC-C2C, the APCN-2, and the Southeast Asia Japan Cable (SJC). 
PLDT did not announce which of these cables had been damaged, but Converge suggested that the damage involved the AAG, which is a 20,000-kilometre cable system connecting Southeast Asia and Hong Kong to the mainland USA, via Guam and Hawaii. The problems with the cable were first noticed on Sunday (April 29).
Typical reasons for cable damage include extreme weather and the anchors of ships.
Last September, we reported that President Duterte blamed government bureaucrats for preventing foreign internet providers from operating in the Philippines.
He made the claim during an interview on state-run PTV-4, when he lamented that the country had some of the worst internet speeds in Southeast Asia.
The president pointed the finger at the Department of Information and Communications Technology for dragging its feet.
He also said that opening the market to foreign telecommunications players would bring better and cheaper internet to the country.