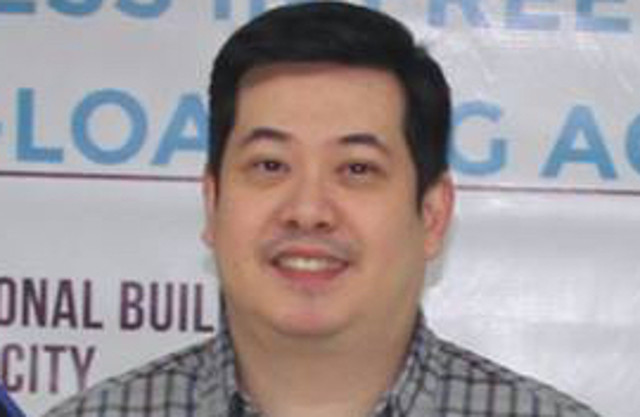 President Duterte has appointed Vincent Maronilla to the Bureau of Customs — despite allegations that he took bribes from shabu smugglers.
According to appointment papers signed yesterday (Tuesday, April 3), Maronilla has been promoted from district collector at Manila International Container Port to assistant commissioner at the BOC.
Maronilla was among the customs officials that broker Mark Taguba named during a Senate hearing as accepting "tara" or grease money.
Senator Panfilo Lacson also included Maronilla's name in his "tara" list — which he said was a carefully vetted list of officials who accepted bribes from so-called "players".
Maronilla has denied that his office ever received bribes or that he asked his staff to accept bribes on his behalf.
Maronilla is the third person on the tara list to be reappointed by the president to a new government post.
Previously, he has appointed Milo Maestrecampo and Gerardo Gambala to the Department of Transportation (DOTr).
Maestrecampo, former Bureau of Customs import assessment services director, is now assistant director general of the Civil Aviation Authority of the Philippines.
Gambala, former deputy Customs commissioner, is now director of the Office of Transportation Security.
Presidential spokesman Harry Roque justified the appointments by insisting on the innocence of the pair.
Speaking last November, he said: "It must be because these two officials were found not to be in any way involved in the 6.4-billion peso drug smuggling scandal."
Lacson and Taguba made public their accusations of corruption amid public outrage over the huge batch of shabu that found its way into Davao from China.
Also implicated in the drug smuggling was former customs chief Nicanor Faeldon — who has now been appointed deputy administrator III of the Office of Civil Defense by the president.
The Department of Justice has cleared Faeldon of smuggling but charged Taguba.
During last year's Senate hearings, the president's son, Paolo — then Vice Mayor of Davao — was also called to give evidence. He denied accusations he was a member of a Chinese triad who had helped to smuggle the shabu.
After the hearing, the president said: "I said before my order was: 'If I have children who are into drugs, kill them so people will not have anything to say'.
"So I told Pulong [Paolo's nickname]: 'My order is to kill you if you are caught. And I will protect the police who kill you, if it is true'.
"That's better… so I can say to people, 'There, you keep talking. That's my son's corpse'."