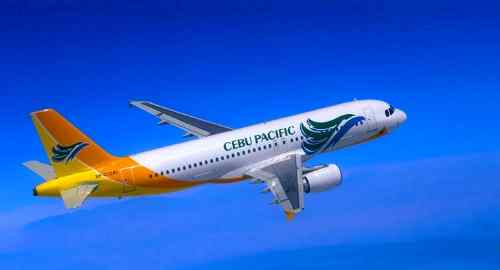 cebu pacific hit a new record for the highest number of passengers flown in a single day shortly before Christmas.
The budget carrier catered for 68,284 passengers on 414 domestic and international flights of Cebu Pacific and its subsidiary Cebgo on December 21, 2018, the airline said.
This number has topped the previous record of 65,298 passengers that flew with the airline during last year's peak summer season, on May 7.
Across the busy Christmas season — from December 16 to January 7 — a total of 1,391,000 passengers took Cebu Pacific flights, an increase of 7.4 per cent on the previous year.
The airline's chief operating officer Michael Ivan Shau said: "As passenger traffic continues to grow, we are committed to improving our service to make flying with Cebu Pacific more pleasant, safer and more efficient."
On any given day, Cebu Pacific and Cebgo operate more than 400 flights out of seven domestic hubs — namely Manila, Clark, Iloilo, Kalibo, Cebu, Cagayan de Oro and Davao.
In total it has 37 domestic destinations, and 26 international destinations covering Asia, Australia, the Middle East and the US.
As we recently reported, the airline has announced plans to bring a new fleet of technologically advanced A321neo aircraft into service. 
The A321neo can carry 236 passengers, 56 more than the 180 capacity of the A320 forerunner.
On top of this, the A321neo is much more fuel efficient. According to Airbus, it is the most efficient single-aisle jetliner on the market today. It delivers a 20 per cent per seat fuel improvement plus additional range of up to 500 miles as well as two tons of extra payload capacity.
As of the end of last year, the airline's fleet consisted of 36 Airbus A320s, seven Airbus A321CEOs, eight Airbus A330s, eight ATR 72-500s, and 12 ATR 72-600s aircraft.
"Between 2019 and 2022, CEB expects delivery of five Airbus A320NEO (New Engine Option) and 32 Airbus A321NEO aircraft, as well as four ATR 72-600 aircraft," a company spokesman said. 
Follow our Facebook page for daily news updates
…