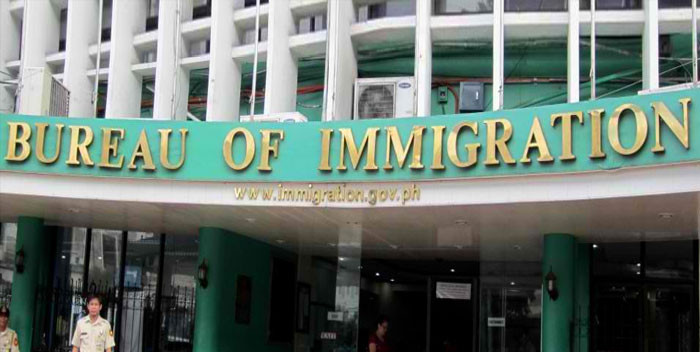 The Bureau of Immigration has suspended ten members of staff for allegedly extorting 9.2 million pesos from a group of arrested Koreans.
Justice Secretary Menardo Guevarra issued the suspension order today (Monday, April 8) after reviewing statements given by the 15 Koreans. They claimed that the employees forced them to pay a bribe in exchange for their freedom in Angeles City last month.
"The Justice Secretary, after evaluating the sworn statements of the Korean nationals as well as the documentary evidence provided by the BI, found a prima facie case against said officers and employees for grave misconduct and conduct prejudicial to the best interest of the service," the BI said in a statement today.
Justice Undersecretary Markk Perete, who is also a spokesman for the BI, sent a text message to reporters saying: "The employees are suspended pending investigation. If they are found guilty for grave misconduct and conduct prejudicial to the service, they may be terminated from employment, with loss of all benefits and prohibition from engagement in government.
"Civil Service Commission (csc) rules empower the Secretary to place them under preventive suspension while they are formally being investigated."
Koreans told cash for president's aide
President Duterte has today personally backed the suspensions, due to the suspects dropping his name and that of his aide, Bong Go, during the extortion operation.
Commissioner Greco Belgica, of the Presidential Anti-Corruption Commission, said the staff demanded money because they were "fundraising" for Go's senatorial campaign. "They were told not to complain to Malacañang because Malacañang is the one doing the fundraising," added. "There's no truth to that. It's a lie. The president was very angry, former secretary Bong Go was very angry because even he was dragged in."
As well as the the 10 immigration officers employed directly by the bureau, Mr Perete said that there were eight other job-order contractors involved in the alleged bribery. However, as these are not considered government employees, they are not governed by CSC rules. "The Office of the Secretary is now evaluating the proper course of action to take against them," Mr Perete added.
The corruption allegations are not the first made against BI staff. Earlier this year we reported on an open letter written by detainees of the bureau's Bicutan detention centre.
Follow our Facebook page for daily news updates
…