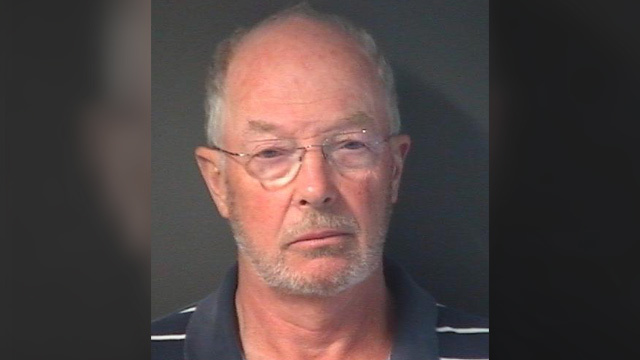 A British Army veteran who directed the live-streamed sexual abuse of Filipino children has been sentenced to just three years and two months.
Andrew Whiddett, who was awarded an MBE [Member of the Most Excellent Order of the British Empire] for his service in Northern Island, made 49 payments totalling £8,584 between January 2015 and July 2017.
As we previously reported, he admitted six child sex charges last month.
The 70-year-old, from Portsmouth, was sentenced at Croydon Crown Court today (Wednesday, May 22).
He admitted attempting to cause or incite a nine-year-old girl and another aged under 16 to engage in sexual activity.
He also pleaded guilty to "arranging the commission of a child sex offence" by arranging to rape a child when he visited the Philippines.
He also admitted three further charges of making indecent photographs of a child.
As well as the prison term, Judge Nicolas Ainley put the defendant on the sex offenders' register indefinitely.
He said: "I am well aware of the service dedicated to this country but children, wherever they are in the world, need to be protected from this type of activity."
Siobhan Grey QC, defending Whiddett, said he showed "remorse and shame", and claimed there was a low risk of reoffending.
Speaking after a previous court hearing, National Crime Agency (NCA) officer Gary Fennelly said: "Andrew Whiddett was directly responsible for the soul-destroying abuse of children thousands of miles away from him.
"He thought he could get away with abusing Filipino children from the comfort of his own home."
The NCA passed its intelligence to Filipino police, which led to the arrest of a woman in Butuan in April 2018.
As we reported, the suspect offered six children for online abuse, including five of her own. They were aged from three to 14 and were taken into protective custody. The mother was not named to protect the identities of her victims.
Follow our Facebook page for daily news updates
…