If you love running in the morning or you have a jogging routine, then the Bleep Test Solo is the perfect choice for you. You can keep track of your records by using the app, and you will have access to a user-friendly interface. 
The app allows you to run a multi-stage record for any sports, and you can keep track of your scores.
Let's read some more info about the app, its features, costs, and whether it suits your needs.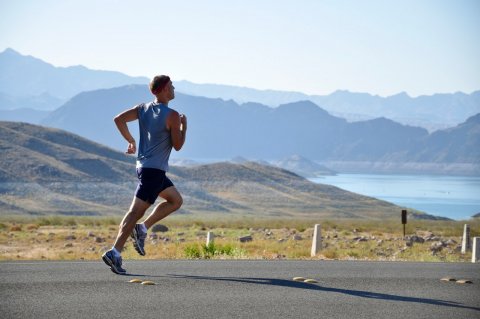 Features of Bleep Test Solo
You can run beep tests while jogging with ease, and you can opt for tests such as Yo-Yo intermittent recovery, Yo-Yo endurance, and 20m beep tests used by UK Fire and Police Dept. The app will also allow you to view progress in real-time while running. 
The 2.0 version includes tests from the UK Police and Fire Services for accurate testings and training and has a brand-new interface along with many new features and various bug fixes.
You can also keep track of your fitness and critical features such as total distance, total laps, current lap, and distance in your test.
Also, you can view previous scores of all players on a graph, and you have optional vibrating if you use an iPhone. The users can set their phones to beep when it's locked or muted.
How to Use It
You can download the mobile app on your phone and start keeping scores and records about your physical activity, having standard beep tests.
You can keep records for up to 40 player profiles. The app keeps accurate scores, and you can create personalized beep tests.
The app is in the "Health and Fitness" category provided by James Bickerton and has a lot of functionalities and features. Let's find out more about this!
Accessibility
You can download the app from the iOS store very quickly. The mobile app is available in versions for iOS that requires at least 7.0 software from iOS.
The app is compatible with every device, including tablets, iPads, and iPod Touch.
After you download it, you can start to track down your fitness records and keep track of your laps.
The app is highly intuitive, and you get instant access to numerous features.
Costs
When it comes to the costs, Bleep is very accessible for everyone. The price is only $0.99, offering a great deal that meets any budget. 
Pros
You have a lot of features that can track down your fitness progress, laps, and tests score up to 40 players.
It can improve your timing when it comes to running, and you are also able to see your progress in real-time.
You can run a beep test while your phone is muted or locked.
Getting accurate timing while running is the most important thing when it comes to keeping accurate assessments regarding personal fitness records. 
Cons
The app is not available in both versions, at the expense of Android users. Therefore, you might need to research another beep test app if you have Android devices, which might be a pain.
Let's hope they will release an Android-friendly version of the app soon!
Who Is It Suited To
If you love training and running, the Bleep Test Solo is the perfect choice for you. Being able to keep track of your fitness records and scores is great. It's the ideal opportunity for you to improve and get an assessment of your sports life.
Running tests from UK Police and Fire Services is suitable if you want to train and be like them. Or who knows, even join the special forces. It is entirely up to you!
If you are a sportsman, the app can improve your scores and training by keeping your logs and data stored in the history, so you can always improve your timing and check your progress.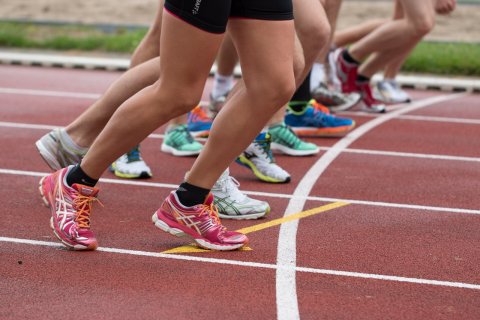 Summary
Bleep Test Solo was designed by James Bickerton to help UK Police and Fire Services to train better and keep a record about their running and training. It is available for iOS users for the price of $0.99.
If you love running or you enjoy sports and like to keep track of personal scores, the Bleep Test Solo is the app you want on your phone.