It seems that the natural hospitality of Filipino culture has found a perfect match with AirBnB, which is booming across these islands. Every day new properties are added, ranging from spare bedrooms in modest family homes to ultra-luxury private islands. Here travel expert Zoe Stephens picks six of her top choices for Palawan…
1. Bamboo Nest, Puerto Princesa
From 511 pesos per night (ppn)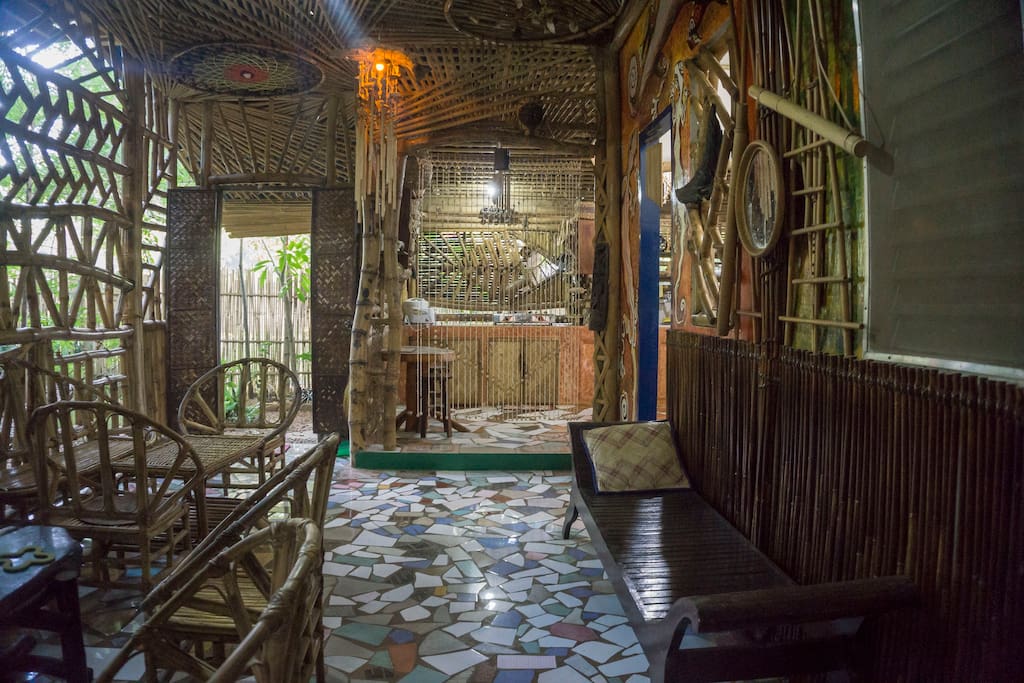 This AirBnB is certainly a unique find, perfect for those who wish to be able to escape the city, but also not be too isolated. It is located a 15 minute trike ride from Puerto Princesa city centre and boasts an impressive landscape perfect for bike rides into the mountains or down to the beach.
The accommodation itself is run by Jonathan who built the complex out of bamboo. He's always at hand if you need anything, and will always go the extra mile for his guests — and can even offer diving lessons.
Prices range from private tree-house to dorm rooms.
2. Palawan Ecolodge, Palawan
Rate: 2,506 ppn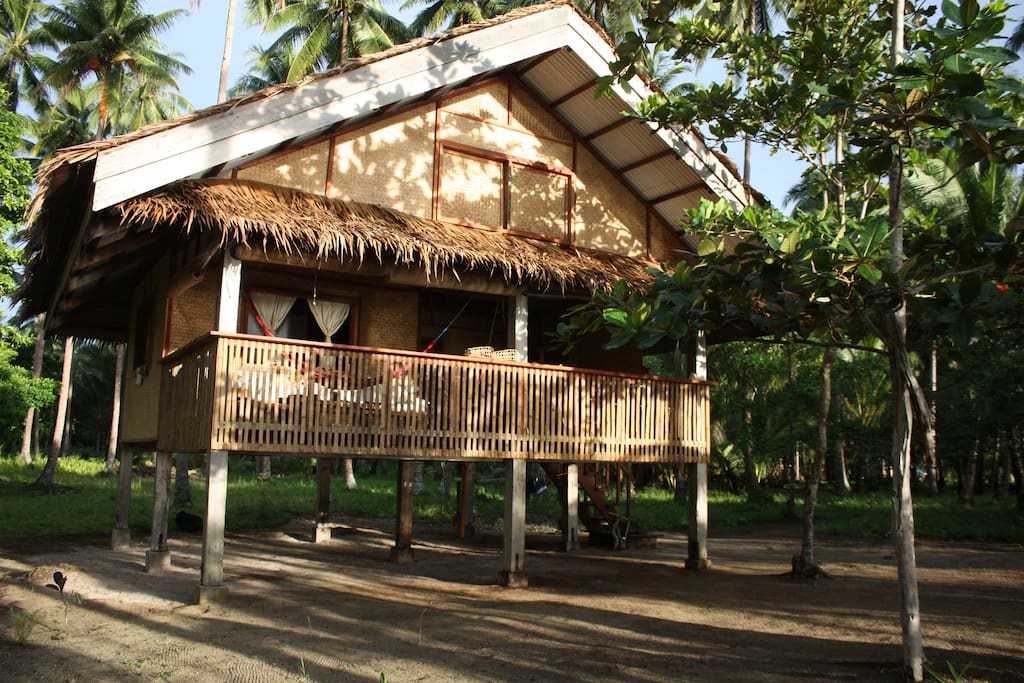 Off the beaten path, you're sure to find your secret escape in this ecolodge. You can forget the luxury of air-conditioning here, and the WiFi is only strong enough to send a few messages every now and then, but this place is all about the natural surroundings.
You have free access to snorkel, fins, surfboards, body boards, sea kayaks, SUP and life jackets, allowing you to do a good bit of exploring around the coral reefs and mangroves by yourself.
If that isn't enough to entice you, the price is all inclusive – meaning three meals a day plus a snack & drinks are provided! The staff are extremely helpful and hospitable, making your stay that much better. You'll have a hard time finding something to complain about here!
3. Villa Dali Resort
Rate: 9,922 ppn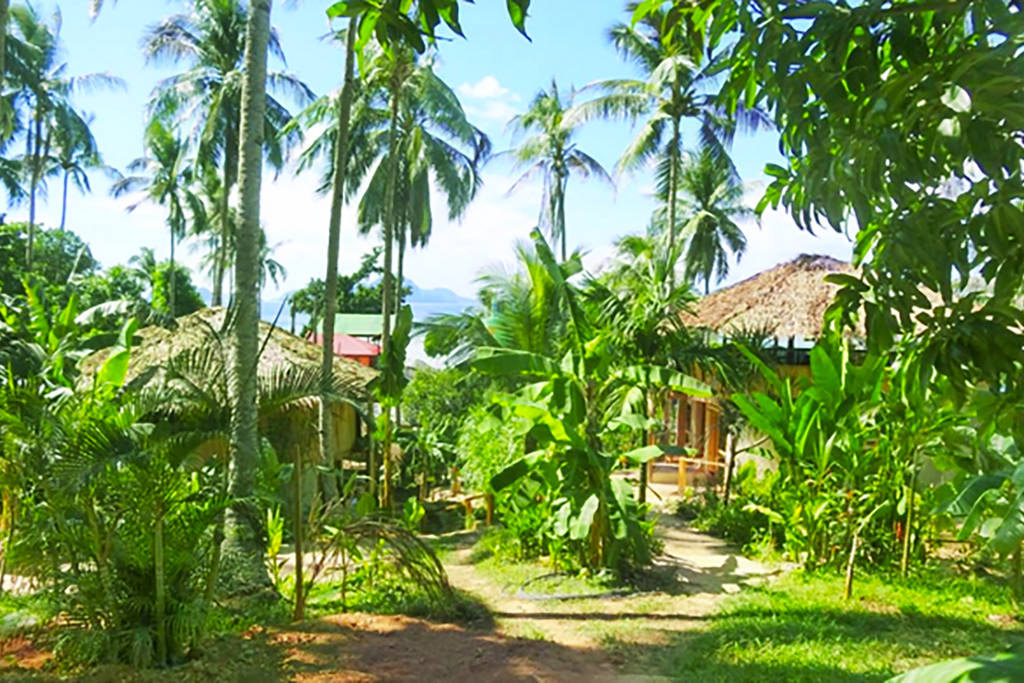 This modern El Nido villa is a perfect home from home, great for a couple, family, or a group of friends. It can house four people comfortably but doesn't charge for any extra guests you may want to squeeze in.
The property has three villas, all equipped with a full kitchen, bedrooms and lounge space. There is also a private pool and beach access, with each of the villas also boasting a sea view. The owners are incredibly friendly and always happy to help with any bookings or inquiries you may have during your time on the island.
The property is located just a short walk from El Nido town centre. So you're out of the hustle and bustle of the crowds, but can still enjoy being a short walk or trike ride away. There's also many restaurants and shops nearby, and the owners are glad to point you in the right direction and pass on their best local knowledge.
4. 36ft Sailing Yacht "Serenite", El Nido

Rate: 18,003 ppn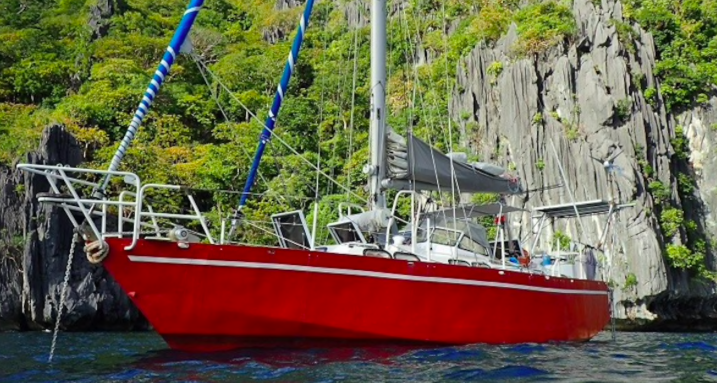 For the more adventurous and well-heeled travellers to do something a bit different, this "camping on the sea" experience is a great way to experience the blue-green waters of El Nido in style.
Of an evening you're anchored up among nature and tranquillity, and in the day time, you're taken out by your own personal skipper who will show you around the best secret spots in the area. Other activities include swimming, snorkelling, fishing and inland exploration, as well as organising free diving training and spear fishing for all levels.
You will have your own private area at the back of the boat with a double en-suite. Certainly not for those who are after a good WiFi connection, but here you'll find a bigger connection to nature.
5. Canopy Villa in Pangulasian, El Nido
Rate: 34,779 ppn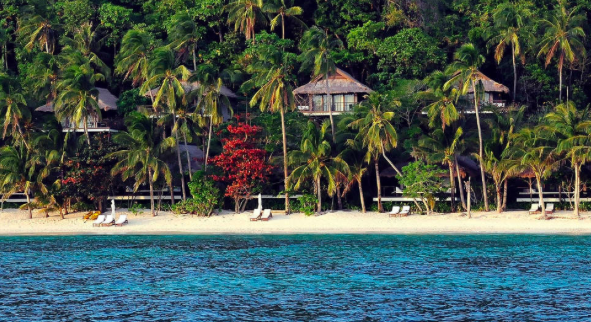 How about sleeping under the stars at 18 metres above the white sands and tropical blue seas?
Canopy Villas offer luxury accommodation on the island of Pangulasian in El Nido. It boasts a 750 metre stretch of beach and exotic marine life.
The villa itself offers a deluxe and modern space based on Filipino architecture accommodating up to three people.
All come with a double bed, western style toilet, bathroom, WiFi, satellite TV and a minibar.
Pangulasian Island is also known as "Island of the Sun" since it offers breathtaking views of sunrise and sunset. On the property you'll be able to enjoy breathtaking views of the island, looking out to the tropical shores, and surrounded by a luscious backdrop of tropical forest. This is truly a luxury escape.
6. Small Bamboo – Exclusive Private Island
Rate: 67,512 ppn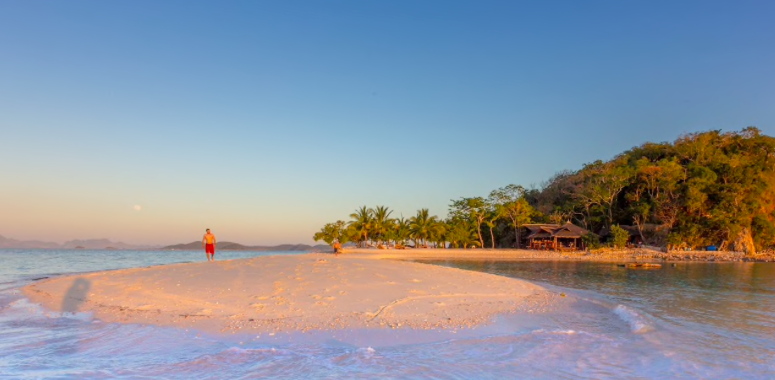 The ultimate in luxury — your own private island, to enjoy the white sands without tourists to spoil the view.
The island is carefully preserved and 100 per cent organic and eco-friendly, using only solar power and locally sourced food. This, incidentally, is included in the cost of the stay and cooked by your own personal chef!
Living space is simple bamboo huts, with a communal space including a bar and lounge. And there's plenty to do here. Choose from snorkelling, yoga, sailing, darts, sunset cruise, farm lunch, diving, kiteboarding, and deep-sea fishing. Suddenly their 30 per cent monthly stay discount just got a whole lot more tempting!
They also offer special honeymoon/wedding packages if you're looking for somewhere extra memorable for your special day.
Sign up to AirBnB via our link – here – and get a $30 credit towards your first booking!