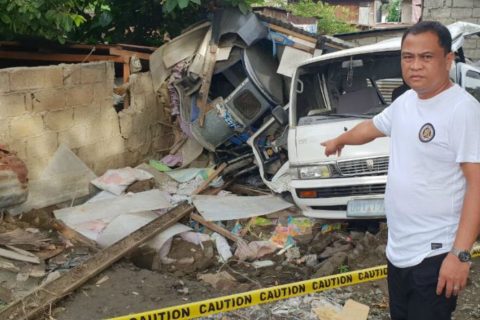 A baby and 6 others were injured in a train vs van accident in Calamba, Laguna, Tuesday morning, september 3.
Philippine National Railways train hit the van which then hit houses and tricycle.
According to the city's public order and safety office head Jeff Rodriguez, the van did not stop at Parian crossing area even if they already knew that the train was approaching.
The train hit and dragged the van. The van also hit other houses and tricycles parked near the railway.
Rodriguez said among the injured victims are a 7-month old baby, a 2-year old boy, and three others ages 20, 46, and 55.
The van's driver Jourdan Sancon and his passenger were also harmed in the accident.
Accident in Calamba, Laguna
Calamba, Laguna has been in the news lately for the accidents happening in the town.
Just this Sunday, a plane crashed in Pansol, Calamba, Laguna where 9 were killed.
The medical evacuation plane with registration number RPCC2296 crashed at the Agojo private resort in Purok 6, Miramonte Subdivision, Barangay Pansol, at around 3 pm on Sunday.
In a plane crash Pansol update, victims were identified to be:
Capt. Jesus Hernandez (pilot)
First Officer Lino Cruz Jr. (co-pilot)
Dr. Garret Garcia, M.D.
Kirk Eoin Badilla (nurse)
Yamato Togawa (nurse)
Ryx Gil Laput
Raymond Bulacja
Tom Carr – patient
Erma Carr – wife of patient
Tom and Erma Carr are New Zealand nationals who just visited the Philippines but tragically died in the plane crash.