You can earn extra cash by downloading the Uber Eats driver app. Modern-day food delivery solutions have easily become one of the key technological and business breakthroughs of recent times. This has brought about a sea change in the food consumption habits of the masses.
The emergence of the new business model of doorstep delivery of food has also given birth to a new segment of jobs – the delivery guys! Today, you can work flexibly and earn handsomely as an Uber Eats driver. And becoming an Uber Eats driver is easy and simple.
In this post, we will discuss in detail the various aspects of becoming an Uber Eats driver. You can install the Uber Eats driver app and start earning extra income. Up next, you're going to learn what the job is all about so you can figure out if it's for you.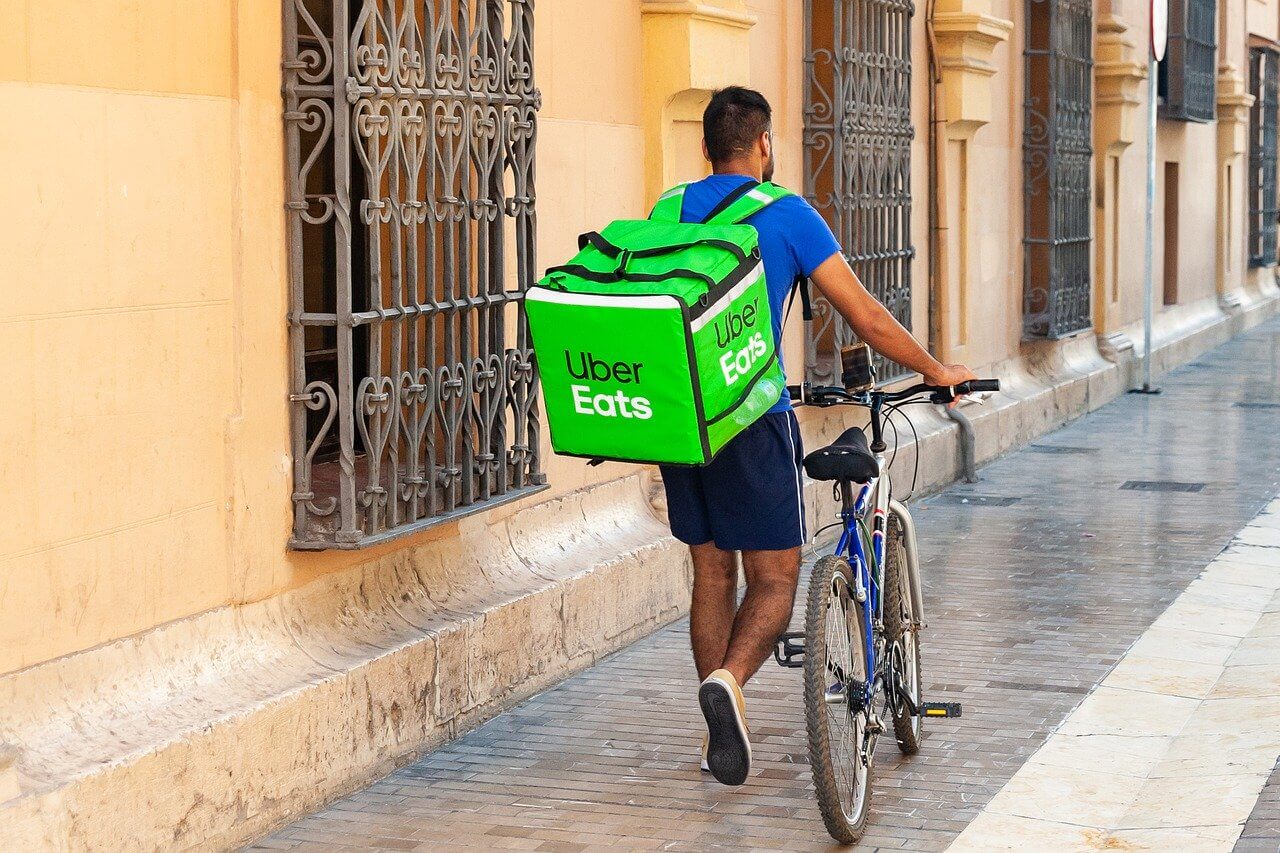 How Does The Uber Eats Driver App Work?
Uber has put a simple and easy, efficient, and easy-to-understand framework in place for accepting and making deliveries. Therefore, it is extremely convenient and a breezy experience to work on the app.
Go Online Whenever You Are Ready
Tapping on the 'Go' button on the app makes you available for taking orders and delivering food. You can take up work flexibly, at your own convenience.
Get the Directions
Once you accept an order, all you have to do is follow the app. Starting from where you have to pick up the order from, and to where it is to be delivered, the app gives you directions for everything.
Earn with Every Trip You Make
You earn with every trip, and the amount gets added to your count. You can view your daily and weekly earnings targets as well. And the amount is credited to your bank account every week.
Who Is The Uber Eats Driver App For?
Anybody with at least a two-wheel vehicle is eligible to become an Uber Eats driver. All you have to do is give some time and a strong commitment to the job, and you can earn handsomely.
What Are The Features Of The App Uber Eats Driver App?
Tackling Traffic
The Uber Eats driver app will tell you about 'slower than usual' areas of traffic and notifies you about the traffic snarls so that you can take the best routes, save your time, and earn the maximum amount.
Making an Informed Decision
The app also assists you in deciding what areas to be active in, by indicating the high demand areas. This has a two-way benefit. It lets Uber Eats get enough delivery personnel in areas of high demand and it also increases the earning capability of the drivers.
Tracking Your Earnings
Tracking your earnings has never been easier, thanks to this feature of the app. With this, you can easily set your daily and weekly earning goals. You can also track your progress towards them at any given moment.
Planning with the Uber Eats Driver App
The Uber Eats Driver App also lets you plan your day, keeping in view the hourly trends of order density, areas to be served, payouts, tips, promotional targets, and much more. Together, all these features make using the app a smooth and fun experience.
How Can You Earn?
Your earnings as an Uber Eats driver depend largely on the number of hours you devote to the work each day, and consequently, the number of deliveries you are able to complete.
However, on average, an Uber Eats Driver earns AUD 21.65 per trip and generally makes two delivery trips every hour.
Steps to Download & Install the Uber Eats Driver App
The Uber Eats driver app is available both for Androids and iPhones. To download the app, follow the steps.
Visit the Play Store or App Store, and type "Uber Driver".
Download the Uber Driver App, which is a common app for both cab drivers and delivery personnel.
Install the app and signup on it as delivery personnel by entering your basic details.
Follow the next steps, get your account verified, and you are ready to take orders, and start earning!

Takeaway
The Uber Eats driver app is easy to use, and the key to a rewarding job as an Uber eats driver. You don't need a car or truck to start delivering if you've got a bicycle you're all set.
You can get some exercise, make some money, and do it all during your preferred working hours.