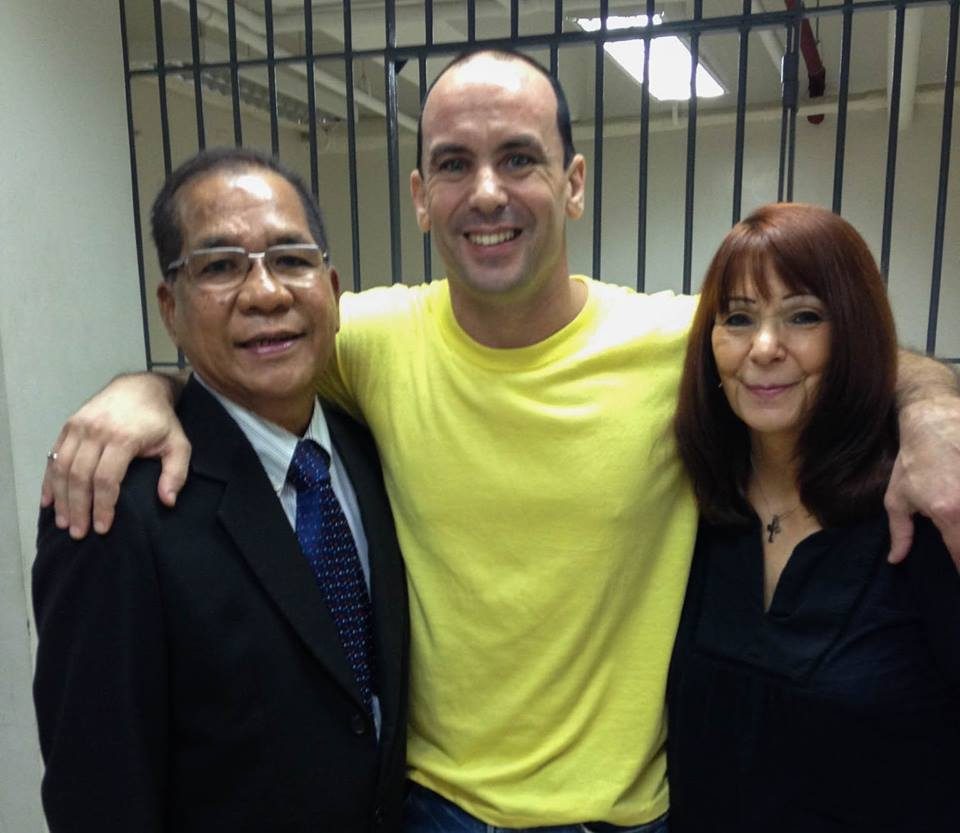 The story of Scott McMahon's release has made international news, but his Philippine nightmare continues.
After a court in Manila cleared him all rape charges, he was officially released last week – but now the Bureau of Immigration wants Scott to pay his dues on his visa to the tune of almost $5,000.
During his release on August 2, Scott's mother, Shelly Campanella was present as she has been every step of the way.
Scott was later reunited with his two children and Filipina fiancée.
McMahon was the longest held American in the world incarcerated without being prosecuted. Years of anguish and hardship tormented Scott, as the courts and the charges against him had no substantial evidence to hold him. 
Witnesses to the event say that the female complainant used the system to the fullest extent to get her way, leaving Scott helpless.
Lawyers from the United Nations, as well as several American legal organisations tried to reason with the court, but to no avail. In the end, a Filipino judge finally saw the light and exonerated Scott of all his charges.
The woman who accused Scott of rape was the wife of one of his friends. McMahon contends she stormed through the door one day in 2010 with police in tow, shouting for her estranged husband.
At the time, Scott said the scene traumatised his young son, and he filed formal charges against her – this is where Scott's nightmare began.
In April of 2011, the same woman told police that Scott raped her, he was officially locked up on April 7 of that year.
She agreed to drop the charges for a large sum of money. That extortion alone showed she had nothing to ride on other than connection with police and legal representatives.
Scott's sister even wrote on her Facebook: "We are so thrilled that this part of the nightmare is over and that Scott will not be spending another day in prison." She also called the rape accusation "retaliation" by the woman for the case Scott filed against her.
So far no word from the Bureau of Immigration, however going by prior cases it's likely that Scott will have to fork out the $5,000 plus penalties, even though he was incarcerated and had no way of paying his supposed dues.
Never forget: It's more fun in the Philippines!
Follow our Facebook page for daily news updates
…