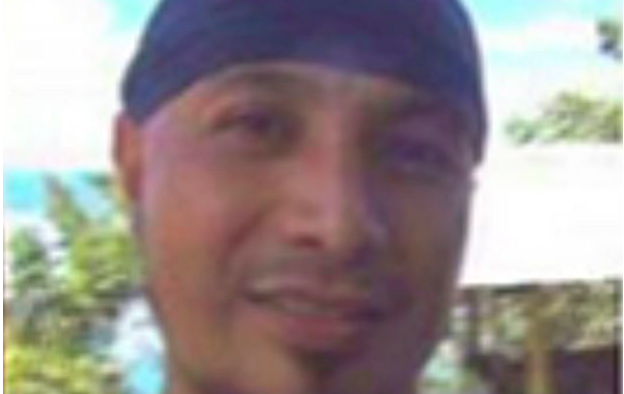 The Philippine Armed Forces have confirmed the death of Abu Dhar, the Islamic State's lead representative — or 'emir' — in Southeast Asia.
A DNA sample taken from the body of a suspected terrorist shot dead in Lanao del Sur last month has confirmed it to be Owayda Benito Marohomsar, the birth name of the jihadi militant.
The finding was confirmed today (Sunday, April 14) by Colonel Romeo Brawner, the commander of the Army's 103rd Infantry Brigade based in Marawi City.
As we previously reported, the terrorist was killed in a military pursuit operation between Tubaran and Pagayawan towns in Lanao del Sur on March 14.
Col. Brawner said the confirmed death of Abu Dhar would also mean the end of the Dawlah Islamiya Lanao terror group.
"This group is leader-centric. If you remember, when the two leaders were neutralised in the last part of the Marawi siege, President Duterte declared the liberation of Marawi from the terrorist influence," he said.
The "two leaders" referred to were Abu Sayyaf leader Isnilon Hapilon and Omar Maute who led the the siege in Marawi City in May 2017.
Abu Dar was part of the team that planned and staged the attack but slipped out of the battleground in the early stages of the confrontation after he was wounded, Col. Brawner said.
A military intelligence report said he tried to return to the battleground with other fighters as reinforcement but did not succeed because of the military lockdown on the city.
After the five-month battle that ended in October 2017, he started to recruit and train new fighters, targeting young people and orphans of the Marawi siege.
"He also recruited and trained those whose family members and relatives died during the siege. But they will not be able to continue now because Abu Dhar is dead and their remnants, followers and supporters have already surrendered to the military and they are with us now," Col. Brawner added.
Follow our Facebook page for daily news updates
…