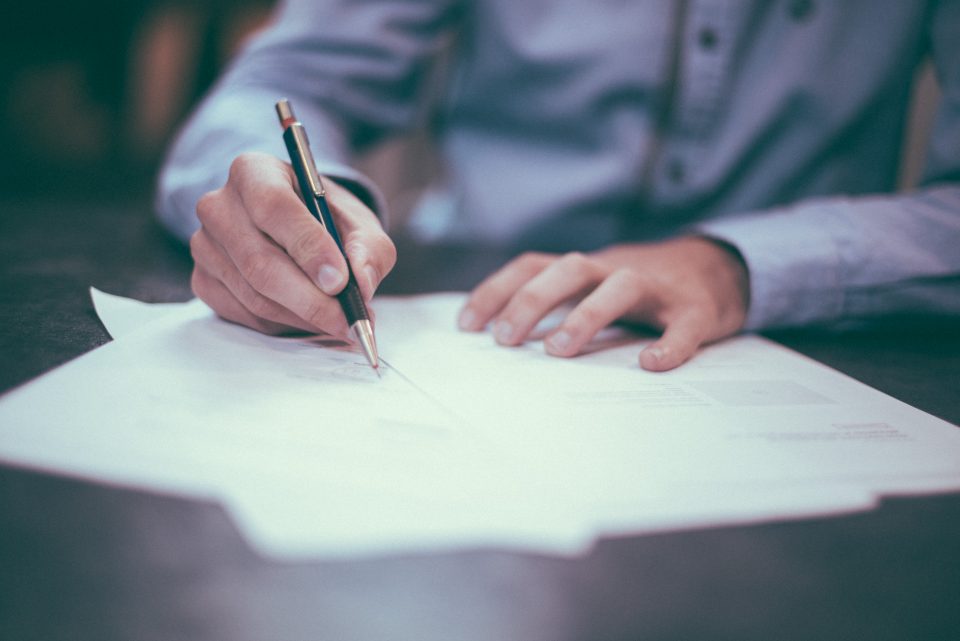 Resumes have evolved quite substantially over the past few generations. Despite what your teachers and parents might tell you, many previously-accepted resume practices are no longer advantageous in the context of the Philippine job market. Many old (and not-so-old) practices may actually hurt your chances of landing that important interview.
 Here are 9 things you should avoid in your resume.
1.) Inappropriate font choices
Use "safe" fonts on your resume when possible. Whimsical fonts can communicate a lack of professionalism that might cause your resume to be ignored or thrown in the trash.
2.) Irrelevant personal information
It's distressing to see so many applicants include information that does not serve the purpose of getting them the job. It is not a good idea to include your religion, blood type, weight, height, hair color, unrelated hobbies, or even your birthday and marital status for several reasons.
First, you will be using up space on your resume that would be better used for highlighting your experience and achievements. Short resumes are more effective, and even c-suite executives can keep it down to just one page if they need to.
Second, this type of personal info can prejudice the interviewer against you. Discrimination based on age, religion, weight, and other irrelevant information that says nothing of how well you can do the job is a real problem in the Philippines. The company may have a great culture, but that is no guarantee that individuals in the company may not act out their personal prejudices in a professional setting.
To protect yourself, avoid sharing this type of personal information, not just on your resume, but during your job interview and professional interactions as well.
3.) School activities and experiences (if it isn't your first job)
If you haven't been in school for at least 2-5 years, no employer worth working with will care. What most employers will care about is your current skill set, and your school experiences will shed little light on that. Keep any academic mention to the school you attended and any major honors, and leave it at that, if you have to.
4.) Overly-comprehensive professional history
One-off projects or jobs that last only a few weeks or months should probably not be included in your resume unless they were especially notable or if you can truthfully claim that you were responsible for a huge boost to that organization. In most cases, you will only want to leave in your most important professional experience and accomplishments to conserve space and give a more accurate picture of your capabilities.
5.) Resume objectives
Here's a dirty secret of most HR departments. No one reads these or takes them seriously. If anything, they're more likely to be mocked or prejudice your chances of making it into an organization. Leave this out unless it's required for the job, which it will never be.
6.) Visuals (in "non-creative" fields)
Unless you're applying for an art or design-related position, highly-stylized resumes are often frowned upon. Use plain text and a classic reverse chronological order with your most recent experiences and achievements on top for any position outside of art and design.
7.) Photos
As with other types of personal information, your photo should be best left out — unless you are applying for a modeling position. Photos, at best, can seem naive. At worst, they can potentially cause the interviewer to be prejudiced against you.
8.) Subjective accomplishments
Phrases such as "displayed leadership skills" or "showed creativity" are not taken seriously, at least compared to objective, metric-based accomplishments such as "reduced employee turnover by 25%" or "created a 90% increase in foot traffic". Generally speaking, objective accomplishments hold more power and give a more accurate idea of what you can do.
9.) References
Including references or the outdated line "references available upon request" will not hurt your chances. But they're essentially useless. Interviewers and HR departments will ask for references if they want them, regardless of what you say on your resume. It's better to conserve that space for something else more useful.
Now that you're able to write a better resume, you can use your knowledge to find your dream job with Mynimo. Mynimo's localization functions make it easy to find the right job near your home town, or wherever you need to move to.