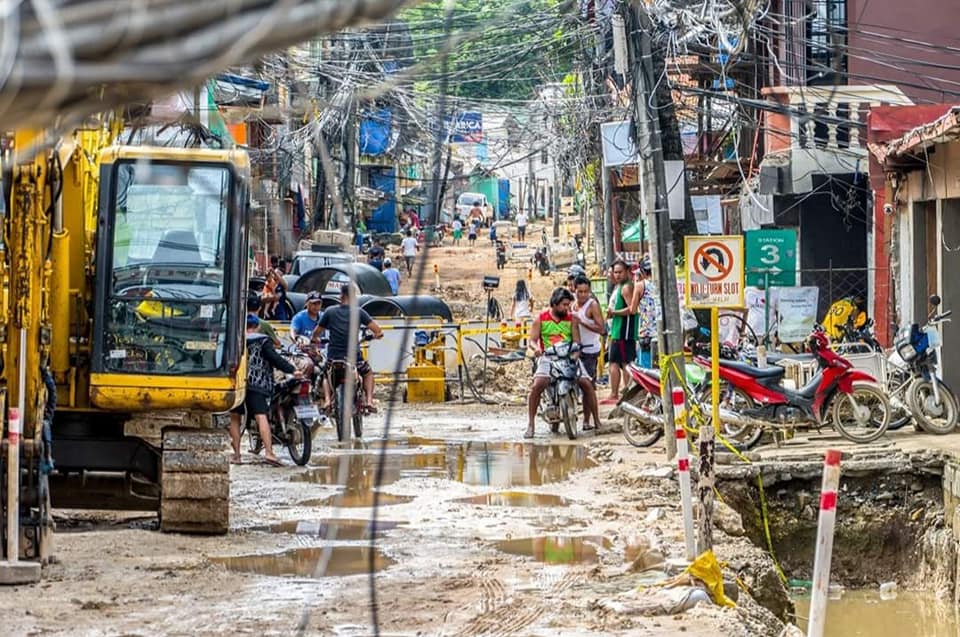 Only 180 of 2,300 establishments on Boracay have met environmental standards, just weeks before the reopening of the island on October 26.
This figure was revealed by Department of Environment and Natural Resources (DENR) undersecretary Jonas Leones who was being quizzed at the senate today (Wednesday, September 12).
His words came as he answered a question from Senator Cynthia Villar during a hearing on the agency's proposed 24.17 billion peso budget for 2019.
He said: "Based on latest figures, there are 180 compliant establishments but these include only compliance on environment and land requirement.
"We will be discussing with the DOT (Department of Tourism) and DILG (Department of Interior and Local Government) to finalise the list."
DENR Secretary Roy Cimatu said after complying with their environmental requirements, business owners were still required to go to the DOT for accreditation.
Senator Villar expressed concern that the number was so little. She pointed out that the government had previously projected that 30 per cent of the establishments would be allowed to operate when the island reopens to the public next month.
"That's just 7.8 per cent of the 2,300. You say that 30 per cent will open, but we're still just 180 of today," she said.
Leones clarified that 2,000 establishments had already submitted their compliance requirements but these were still being validated.
"We still have to validate their documents, he said. "The 180 are establishments which have undergone the process."
He also expressed optimism that they could finish the evaluation of the outstanding 2,000 applications before the planned "dry run" of the island's reopening on October 15.
It has recently been announced that the new-look Boracay will be a "haven of peace" with all drinking on the beach outlawed and strict limits placed on visitor numbers.
Follow our Facebook page for daily news updates
…