As a licensed professional in the Philippines, you are required by law to renew your Professional Regulatory Commission (PRC) ID to continue practicing in the country. Renewal of this document should be done every three years, usually during your birth month.
In the past, many professionals have had a hard time during the PRC renewal process. They had to fill out an application form manually, pay the renewal fee, present their old ID, then wait for weeks to apply for their new ID. Today, with the computerization of government agencies, you can now undergo the renewal process with less hassle.    
The PRC uses the latest version of the Licensure Examination and Registration Information System (LERIS V2) that handles the application and renewal of the ID. With the upgraded version, you need to set up an appointment for renewal. You can access the agency's online renewal service 24/7 whether you're currently living in the Philippines or abroad as an OFW. Read on to find out how to renew your PRC ID.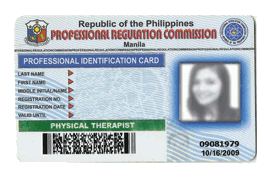 Process to renew your PRC ID
Before renewing your PRC ID, you need to secure your CPD (Continuing Professional Development) certificates indicating the CPD credit units you've earned. If you cannot comply with the required CPD credit units, you need to execute an affidavit of undertaking that you will complete the required credit units in the next compliance period.
After complying with your requirements, you can now visit www.prc.gov.ph and log in to your PRC account for PRC ID (also known as PIC). If you still don't have an account, you may Register and provide the required information and documents, such as:
A valid email address, mobile phone number, and other personal data

A digital copy of your colored 2×2 photo ID with a white background. It should be taken not more than six months before the time of application for renewal. You should wear decent attire with collar in the photo.
Once you've signed in, the website will ask you to provide additional information for the completion or update of your profile.
Now that you've completed your profile, click on the Transaction button and choose ID Renewal. The website will redirect you to the PRC LERIS page. Make sure you read the "terms of services" and click "I Agree".
Choose the location where you want to get your new PRC. You should also set up an appointment date when you want to claim the document.
Select the payment method most convenient to you:
Bayad Center

MultiPay

7-Eleven

ECPay
Once your payment is verified, return to your account, print the renewal form.
To claim your new PRC ID, you need to present:
The printed copy of the Application for Professional Identification Card

The original and a photocopy of documents proving the CPD units you've acquired.

The original and a photocopy of your expiring ID

If you're abroad, you may ask a representative to claim your PRC ID on your behalf. Upon receiving your PRC ID, he or she must show a valid ID and an authorization letter or Special Power of Attorney.
With PRC's latest computerized renewal system, you can now renew your PRC ID conveniently without the long queues and legwork. We hope these steps are helpful in renewing your PRC ID.