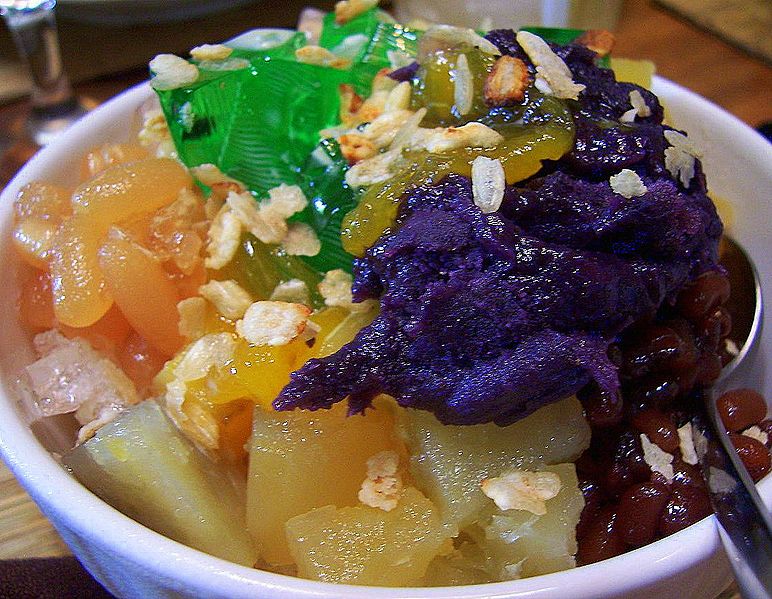 Filipino tourism chiefs want to turn a spotlight onto the country's "unique cuisine" in order to attract more foreign visitors.
Speaking today (Monday, September 2), department of tourism (DOT) chief Bernadette Romulo-Puyat said: "Food tourism is quite important not only in the Philippines but all over the world. If you'd notice, people who travel in their itinerary, it's not only museums and the sights, the restaurants are included." 
Recently, the DOT partnered with Jollibee Food Corporation in launching the "Eats. More Fun in the Philippines", a campaign to highlight some of the top dishes that the country has to offer.
Ms Romulo-Puyat also said that the DOT was planning to craft a "roadmap" to further develop the gastronomic tourism product.
"Definitely, it's more of we want to highlight the lesser-known destinations and one way is to show the cuisines," she said.
Last year, the agency also launched the "Kain Na", a food-travel fest held simultaneously in Legazpi City, Albay and Cebu City, Cagayan de Oro City, Laguna, Clark, Pampanga and Davao City.
According to the agency, this initiative will continue under the government's bid to position the Philippines as a "centre of food and gastronomy".
Aside from initiating food fairs and public-private partnerships, the government is also trying to ride on the "slow food movement" which seeks to preserve traditional cooking and promote native ingredients and unique cuisine found in a specific destination.
DOT Assistant Secretary for Product and Market Development Verna Buensuceso said this slow food revolution had already started in the Philippines.
"There is now a slow food revolution in the Philippines. Slow food as opposed to fast food, you make use of ingredients and elements that make food and gastronomy more nutritious," she said in an interview with the Philippine News Agency.
One of the destinations promoting this is the Cordillera Administrative Region, which is where most of the country's heirloom rice is produced.
DOT Regional Director Jovita Ganongan said they wanted focus on sustainability. "It has to be really sustainable in a way that the foods served are local and those in season," she said. "In a way, that will also help the local community and will encourage farmers to plant, produce food that is traditional or really what we call mountain products." 
Follow our Facebook page for daily news updates
…