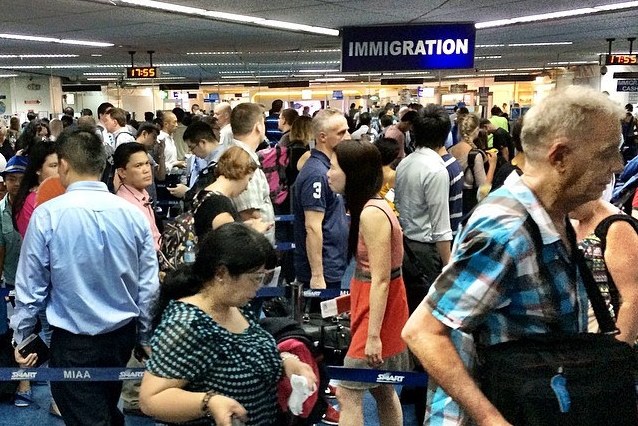 Koreans and Chinese dominate tourist arrivals as record numbers of foreign visitors have been seen in the first half of this year.
From January to June, a total of 4,133,050 tourists visited the Philippines, an 11.43 percent increase on last year's figures, the Department of Tourism (DOT) said today (Monday, August 12).
Tourism Secretary Bernadette Romulo-Puyat said: "We have already breached the four million mark within the first six months of the year.
"Seven years ago, it took the entire year to reach four million tourists. The Philippine tourism industry has indeed come a long way with better and increased connectivity. New, rehabilitated and expanded airports have contributed much to this growth.
"By expanding our portfolio of tourism products and by developing and promoting our lesser-known but emerging destinations, we have attracted a large yet diverse set of foreign travellers and have sustained our growth in the highly-competitive Southeast Asian region."
In the month of June alone, arrivals were up by 21.41 per cent on last year, with 643,780 arrivals.
South Korea continues to be the top source market, with China second. The US ranks third, followed by Japan and Taiwan.
In March, the DOT said it was hoping for 8.2 million foreign tourist arrivals in 2019, a million higher than last year. Then, in May, it was announced that a record 2.2 million had already arrived.
The DOT has also welcomed the US Homeland Security's decision to lift its warning over Manila's NAIA following "significant improvements" in the airport's security operations.
"With the recent development of the US Department of Homeland Security to rescind its Public Advisory on security issues at NAIA, we can expect more travellers from the US to visit the Philippines in the coming months," Ms Puyat said. 
Follow our Facebook page for daily news updates
…