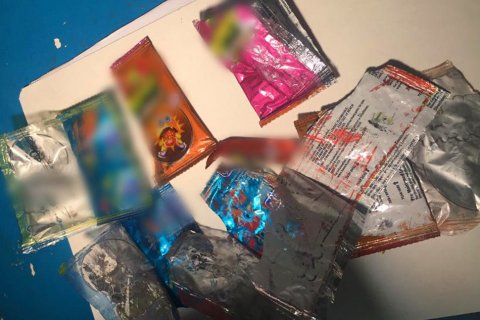 A  mother was shocked when she saw the lollipops her three-year-old child bought were packed using condom wrapper in Badoc, Ilocos Norte.
The mother narrated that her child vomited on Saturday because of the said lollipops.
She said that her child bought the lollipops from a "sari-sari" o sundry store near their house at Barangay Garreta.
"Hindi ako makatulog kasi dahil sa nangyari sa anak ko. Wala naman akong alam na ipinakain ko pero 'yun lang ay may binili sila na mga candy at chocolate sa kapitbahay namin," the mother said.
(I can't sleep because of what happened to my child. I did not know any food she ate except for the candy and chocolate she brought from our neighbor.)
She discovered it after her child asked to open the lollipop wrapped in a foil pack. She was shocked to see the exposed condom wrapper.
Someone just wrapped it with a thin and colorful plastic with a "lollipop" name on it.
Her two other nephews who also ate the lollipops also experienced stomach ache.
The mother quickly reported the incident and brought almost 10 pieces of lollipops to the police.
Some of the lollipops' wrapper is from a glass cleaner product.
Police already notified the local government and municipal health office to investigate where did the products come from since there were no manufacturing details written on the lollipops.
Also read:Removing condom without consent as crime, bill proposes