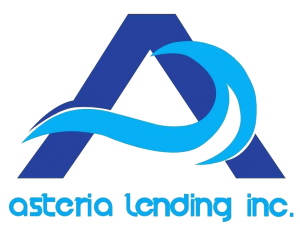 The financial and banking market in the Philippines has come of age. Consumers today have more options when it comes to accessing the all-important services. Increasingly, there have been more players offering lending solutions in the country. This has resulted in an enhanced competition that has been the propelling factor for rapid growth. Mainstream banks today have to accept reality. They have to be up against organizations that offer competitive microfinance solutions to a significant percentage in the country. This is evident by the rise of non-banks which have upped their games and taken the centre-stage giving the majority of the people pre-tailored solutions.
Problem with Personal Loans
A problem for the Philippines arises when it comes to access to personal loans. You can see a lot of profit-hungry organizations take advantage of the people who need the services. A case scenario is a current fight against 5 to 6 lenders, which has gotten the attention of President Rodrigo Duterte, who has taken a stand against these loan sharks. The primary problem has been exaggerated interest rates. Those who take the loans end up becoming prisoners to the shylocks who go to all lengths to prey on the innocent borrowers.
This total defiance of the regulations that govern the financial market has forced many people to rely on well-structured financial organizations such as credit unions and banks for their loans. However, a fact that can never be ignored is that most of these financial institutions have lots of bureaucracies. This makes the acquisition of loans hectic. While in practicality, the essence is to ensure that only eligible applicants get accepted and have their loans processed, it becomes a challenge when one requires an instant personal loan. This often leaves individuals who meet all the qualifications for a loan in a tight spot, especially when they have an emergency or pressing matter that requires cash.
Online lending solutions
All is not lost for Filipinos. Technology has come to their rescue and added another pillar in the financial market that they can always rely on. Unlike mainstream banks, reputable online lending solutions such as Asteria Lending provides much-needed flexibility and freedom. They will have access to personal loans in the shortest amount of time. All it takes is a quick registration. Relevant personal details have to be provided by filling out all the requested fields. Once the registration process is complete, they are instantly eligible to apply for a loan.
The winning edge for the registered online lenders is that they have the fastest loan application processing and the quick dispatch of the money to the specified bank accounts. These platforms equally provide borrowers with convenience. Choosing the amount they require from as low as 2,000PHP to 20,000 PHP. Primarily, this means that for all those instances when any Filipino needs instant cash, there is a trusted partner that is ever within reach 24 hours all year long. All these benefits of taking a loan from the comforts of any location are further enhanced. The fact that leading online lenders have the best rates one could ever hope to find.