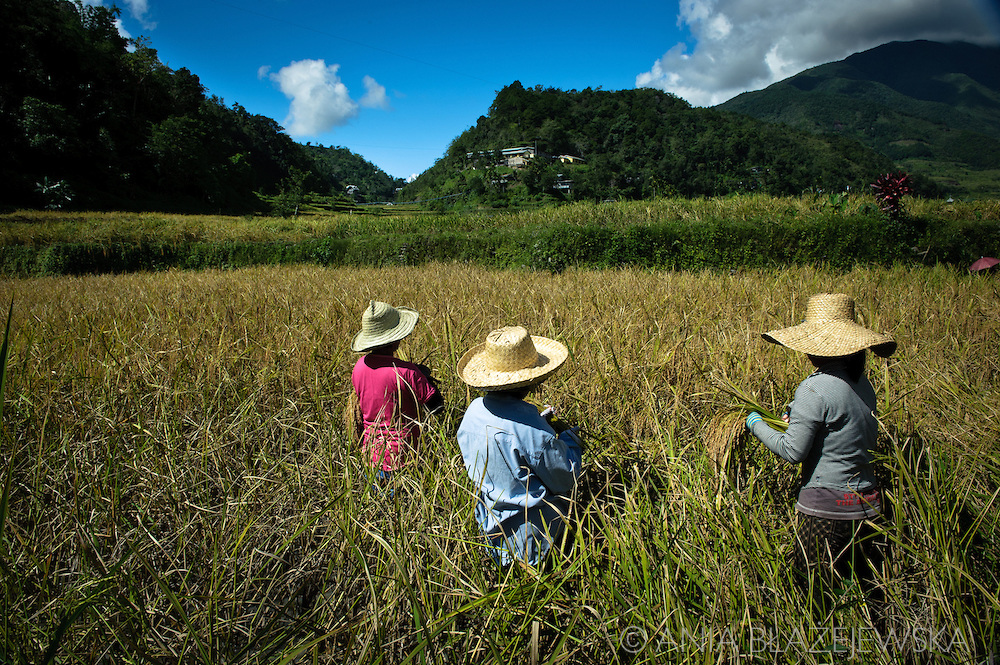 Punnuk: When the ripening grains of the ifugao rice terraces turn from green to yellow, not only is it a time to harvest, but also an opportunity to celebrate the end of the growing season.
 The Punnuk is a post-harvest tradition performed by residents of the town of Hungduan. The day before the rites, rituals are performed including the "thanksgiving rite" when a native priest offers rice wine to the gods and deities.
"This signals that people can now be free to do other things that were earlier prohibited during the harvest ritual. For instance, no eating of fish or shells from the river, no eating of leafy vegetables from the terraces or planting in the gardens and other heavy manual tasks," said one tribal leader."
There is a belief that "Binongbong," a deity from the East would declare the lifting of these prohibitions. Jose Uyyami, a Hapao elder, says his ancestors have been observing the ritual for generations.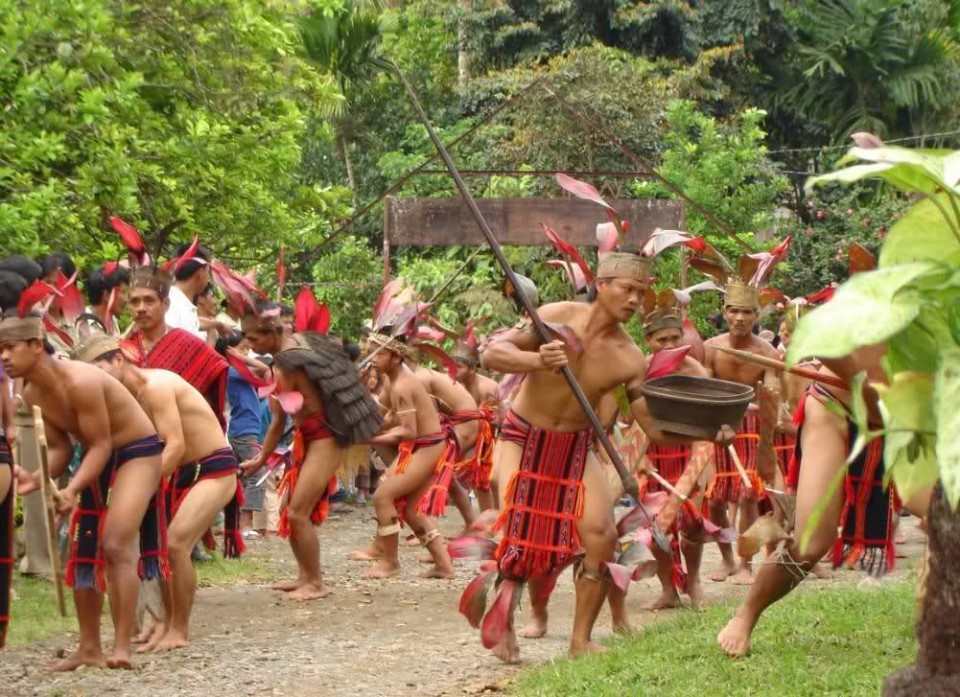 "As a child I actively participated in it and even until now. I am glad to see young people, and even my grandchildren, in the festivities," he says.
 The children of the regions of Ifugao forge a lasting bond by joining in the festivals and rituals that are tied to the rice terrace harvest cycles.
 Natives of the terraces line up in native attire. Men dress in loincloths with formidable headdress and women in their native skirts.
They carry the "dongla," the sacred plant of Ifugao, and the "kina'ag" (a monkey-like scarecrow made of rice stalks) in a procession heading to the nearby river.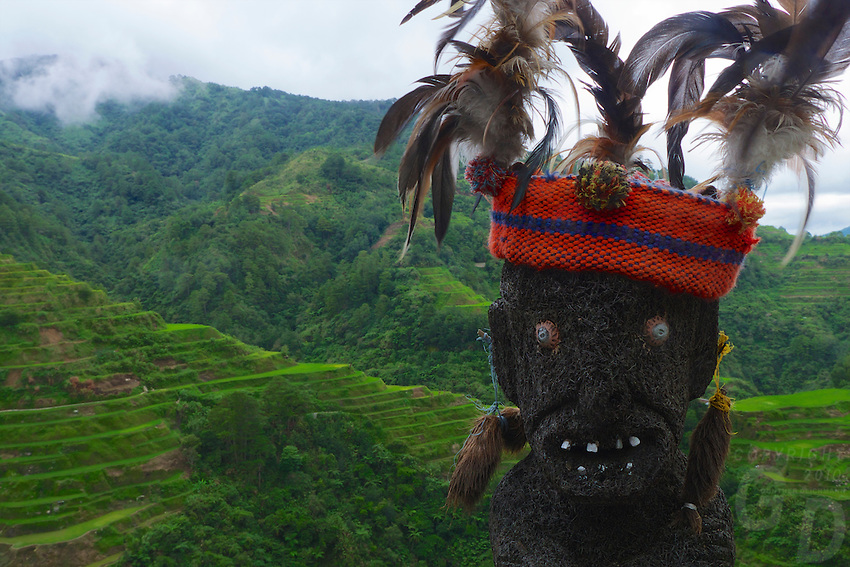 As they walk down through the terraces, the participants and spectators cheer and challenge each other to play a traditional game of tug-of-war using a 'pakid', a long wooden pole with a hook on the end. Each group from opposing sides – men, women and children – play the game over the strong river current.
Rowena Nakake-Sicat, tourism officer of Hungduan, says: "Our ancestors believed that the winners of the game would have a bountiful supply of rice, while the loser would experience scarcity throughout the year."
The event is also pure entertainment for the farmers as they celebrate the lifting of the prohibitions at the end of the rice harvest season.
Also a scarecrow figure and pole are thrown into the river, symbolizing that all misfortunes, pests and sickness will be washed away.
Follow our Facebook page for daily updates