Did you know there are beautiful places around the world that don't require a passport to travel to? The best part of traveling to those areas is that you do not have to spend time and money on getting or renewing your passport. 
Once the COVID-19 pandemic-related regulations are lifted, you should visit these places. It would be nice to go and relax after this fierce period of lockdown and social distancing.
Also, traveling to these places where you can go without a passport is affordable. You should definitely consider them as a perfect vacation destination.
The US Virgin Islands
As the name implies, the US Virgin Islands is a territory owned and governed by the United States of America. Accordingly, as a US resident, you don't need your passport to travel to the US Virgin Islands.
The culture of the US Virgin Islands is tied to that of the British Virgin Islands, so it's influenced by the residents' traditions, which are West African, American, and European. The US Virgin Islands are made up of St. Thomas, St. Croix, and St. John, and they are part of the Caribbean archipelago. 
For instance, in St. John, visitors can practice snorkeling and diving, while they can also relax on the golden beaches and get a nice tan. In addition, St. Croix is the best place for gourmands. 
The Caribbean-style foods will make visitors ask for more servings at every meal. St. Thomas, for its part, is the more exclusive one of the three islands, providing world-class shopping for tourists.
American Samoa
Spreading over seven islands in the South Pacific Ocean, American Samoa is also a territory governed by the United States of America. That means you can travel there without a passport for your ideal vacation.
This place is ideal to escape from your everyday routine and relax in a heavenly environment. The archipelago is situated about 1,600 miles from New Zealand and 2,200 miles from Hawaii.
With astonishing beaches, clear waters, and dozens of places that you can visit to eat, shop, or party, American Samoa is a great place to visit. Also, you can practice diving, snorkeling, hiking, and fishing.
Puerto Rico
Puerto Rico is another place where you can travel without a passport if you are a US resident. The archipelago is located between the US Virgin Islands and the Dominican Republic. It is situated about 1,000 miles southeast of Miami.
The most well-known city in Puerto Rico is san juan, the capital city, which totals more than 400,000 people. In San Juan, there are many places to visit, like Old San Juan, which represents the old city from the Spanish colonial era.
If you are passionate about architecture, then you will love San Juan because it boasts a multitude of cultural influences. From Spanish architecture based on masonry to modern buildings, Puerto Rico has it all. Also, once you are there, don't forget to visit the Cathedral of San Juan Bautista.
Guam
You can travel without a passport to Guam, too. This Micronesian island is located in the Western Pacific, and it's mostly popular for its astonishing beaches, calm waters, and stunning landscapes.
Most tourists opt for the hub of Tumon, which is well-known for its restaurants with local foods and specific dishes, luxury shopping, and excellent beaches. Also, the region's climate is ideal for people who love to sunbathe and get a stunning tan. 
You should undoubtedly visit Tumon Bay for unforgettable experiences. You can travel without a passport, and a vacation to Guam is affordable.
Key West
With calm water, great beaches, and a lot of restaurants, Key West, Florida, is located about 120 miles off the coast of the state of Florida. The island-like lifestyle of Key West offers US tourists a much-needed escape from their everyday routines.
Wandering on Duval Street is ideal at noon, while visiting Pub Crawl and local restaurants, pubs, and nightclubs during the evening and night will undoubtedly disconnect you from your daily, boring routine.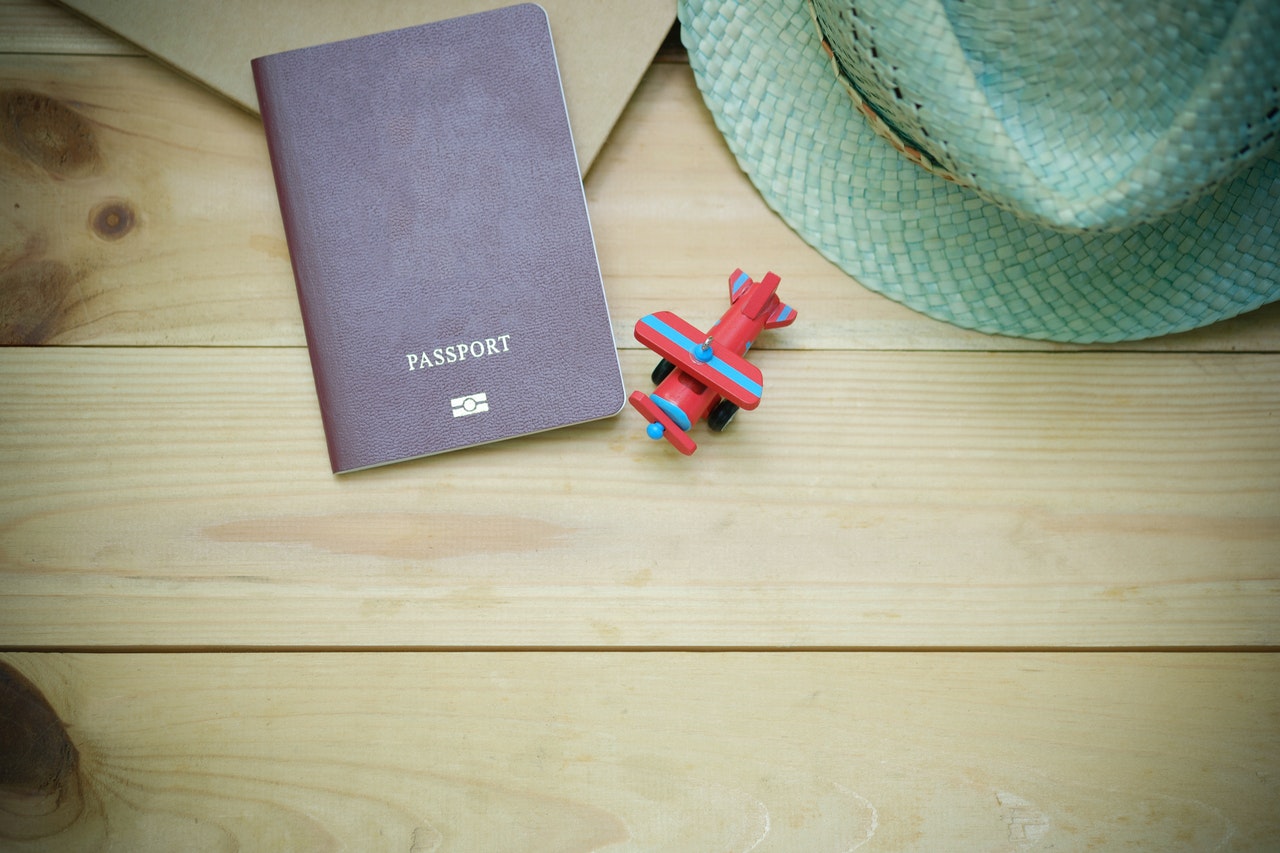 Summary
In short, you don't have to fly for hours to get to an exotic, heavenly place to enjoy your vacation. Places near the US that do not require you to possess a passport are perfect, so you can enjoy an exotic and affordable escape from your daily routine.